How to Save With Coupons
5 Tips to Clipping Coupons Like an Expert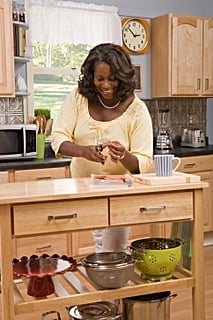 We all hear of miracle stories of coupon mavens feeding their families on $10 a week, and although it's impressive, it's not always realistic for the rest of us. If you aren't able to clip coupons like it's your job, read some of these tips by Nancy Cook, one of the vice presidents of coupon provider Valpak:
Decide what you need to buy. Nancy says that she looks "for specific deals on something that I'm going to go specifically buy . . . The coupons very much have to fit into my lifestyle." Don't clip coupons just because you think it's a good deal or it'll be harder to organize. Figure out what you need, and pick coupons based on that.
Store it. Pick a spot in the house to put your coupons, whether it be a kitchen drawer or a special accordion folder designated to coupons. Don't get overwhelmed with a pile of growing coupons.
Stick it in your wallet. When Nancy goes shopping, she leaves the coupons in her wallet so that she'll remember to use it. If you leave it in your purse or a in a separate envelope, it might get lost and forgotten among your things so try to stick it in your wallet. You'll be reminded to use it right before you're about to pay for a purchase, which is perfect timing!
Go online. Before a shopping trip at a store, Nancy goes on the web to scour for coupons from the retail shops. There are plenty of coupon sites like retailmenot.com that have a large directory of coupons to make finding coupons a breeze.

Stay loyal to brands. If you stay loyal to a brand, it will make it easier to follow up with special deals they are having. You will more likely be able to remember what specials are going on and when they end if you have a few key stores that you're following. You'll also probably receive paper mail and email from the stores, which will help you to keep track of sales. Being loyal to a few stores will also cut down on your web search time online.