How to Save Money on Baby Gear
10 Ways to Save on Gear For a New Baby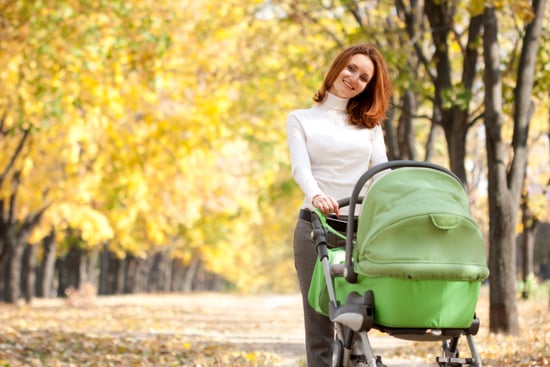 With all the happy celebrations and emotions surrounding the impending arrival of a new baby, it can be easy to forget the practical aspects — especially that expanding the family translates to more expenses! Before the little one arrives, parents-to-be often find themselves stocking up on diapers and gear that can tip the financial scales at hundreds to thousands of dollars. But if you're expecting a bundle of joy, don't let pricey baby gear rain on your parade. We're sharing 10 tips to keep costs to a minimum so that you can focus on the most important fact: you're having a beautiful baby!
Note: whenever you buy or borrow used items, do your research ahead of time to ensure that there are no outstanding product recalls and that the items are up to date by today's safety standards.
Register wisely. Left to their own devices, many of your guests will gift you with adorable outfits and stuffed animals for the baby-to-be. If there are items you really, truly need (a car seat, bottles, even diapers), make sure they appear on your registry rather than clothes and toys. Chances are, you'll still end up with a wardrobe's worth of newborn clothes, but you'll be off to a great start with baby necessities, as well!
Put your hand out for hand-me-downs. If you have friends who have kids, know that they are itching to give you baby gear. Within 24 hours after our pregnancy announcement, our friends and family had offered collectively three cribs, half a dozen car seats, and bags upon bags of newborn and toddler clothes. If you're at all concerned about the costs of these items, graciously accept them. You will be able to pay it forward later when other friends have babies of their own!
Rent. If you plan to be a breastfeeding family, a breast pump is a wise investment, not only to let Mom get some sleep from time to time, but also to help increase milk production if Junior is a high-achieving eater. But buying one can run upward of $400! Look to hospitals, clinics, and parenting networks in your area for daily, weekly, and monthly pump rentals, which can help offset the upfront cost of buying one new.
Scour Craigslist. Parents looking to offload their precious gear often turn to online classifieds like Craigslist to recoup some of the cost, so there are great deals to be had. A scan of the listings in my area showed a barely used Petunia Picklebottom diaper bag for $75 (normally $175) and a $900 Bugaboo stroller for $425. As with any online classified purchase, use caution when making the transaction, and meet the seller in a public location.
For six more money-saving ideas, just keep reading.
Consult online parenting forums. Similar to Craigslist, the classified section of local online parenting forums can turn up a wealth of deals. Here you can find gently used items at a fraction of the original cost and sometimes for free. And the items are usually put up for sale by people who can provide the best testimonials: real parents!
Search for discontinued models. Just like electronics and cars, baby gear companies are always innovating and adding new features, which means that discontinued items go on sale at steep discounts to make room for their shinier new cousins. But there's usually nothing wrong with the older version; in fact, the two models often differ by only a couple features. If you're contemplating a big-ticket purchase like a stroller or car seat, keep your eyes peeled to stroll away with these deals!
Subscribe and save with Amazon Mom. Even the most prepared parents find themselves in need of some gear or sleep-deprived and running low on wipes. Enter the Amazon Mom membership program, which saves parents 20 percent on diapers and wipes, provides free two-day shipping, and offers a multitude of discounts and deals. After a free three-month trial period, you are charged $79 per month but will additionally receive all the perks of an Amazon Prime membership (e.g. free instant streaming, free Kindle book borrowing).
Buy generic. These days, store brands mimic the product features of popular name-brand products but do so without a markup in price. Head to big-box stores like Walmart, Target, and Costco to save on high-quality generic diapers, wipes, and clothing.
Buy in bulk. A newborn can go through anywhere from 150 to 350 disposable diapers in the first month, so buying in small increments isn't usually a great cost-saving measure. Stock up on things like diapers (in a few sizes since babies grow fast!), wipes, bath products, and gentle laundry detergent to keep your wallet bulky (even if it means that space will be slim!).
Don't rush to buy. Even though parents want to be prepared, don't feel as though you need to purchase everything before the baby arrives. I know a few parents who came home from the hospital with their baby, a car seat, a few diapers, and a change of clothes or two, understanding that they could buy any other necessities as they needed them. Waiting to purchase much of your baby's gear will free you to take advantage of discounts as they come and let you enjoy the most important new addition to your household.
Are you or your partner ready to call it quits — from your job, that is? Determine if you can live on one income with these eight steps.