How to Save Money on Travel 2011-02-10 13:57:36
5 Things You Need to Consider As a Budget-Savvy Traveler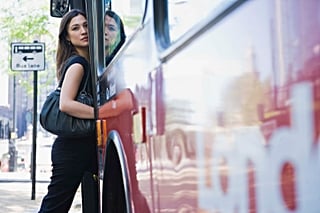 Traveling the world sounds glamorous, but the reality is, it's can be a very expensive luxury. Seems like most of you are quite the tourists — the majority of you voted vacationing as your biggest splurge of 2010. Further, a third of you said you spent more than $3,000 on travel last year.
But travel doesn't have to eat up a hole in your wallet. If you're willing to put in the effort and sacrifice some comfort, you can make your bucks go a long way. The New York Times has a great editorial piece with tried and true tips from a frugal traveler, so read on to find out what you need to consider to help you save.
Privacy: You can find huge discounts by staying in communal rooms and guest houses. But be warned that you might not have quiet time, and if you're a light sleeper, that might be more of an issue. But if adventure calls, and you're up for some noise and fun, choosing to forgo privacy might be a good option. Bear in mind that you might also have to share a bathroom with strangers.
Public Transport: Navigating a foreign country is hard enough on its own, and figuring out their public transport system can get even more complicated. Give up cabs and rental cars for buses and trains, and you can take comfort in the fact that public transportation is the more eco-friendly choice than gas guzzling cars.
For more thrifty travel considerations, read on.
Time Is Money: You can cut costs by making more time on your calendar for your trip. This way you'll be more flexible with dates, and you'll have more time to figure out what kind of deals you can score. If you're trying to go the discount route, you might use up more time, so be sure to factor that in your travel planning. For example, taking cabs might get you there faster, but if you're trying to save, you might choose going by train, even if it takes more time.
Snooze Time: Staying in budget hotels with thin walls may result in restless sleep, as will waking up in the wee hours to catch the early train. If you truly want to budget your bucks to the max, be prepared to adjust your sleeping schedule.
Risk Taker: Street food is the more affordable option, but is your stomach up for it? It also depends on which country you're in. We've all heard horror stories about Chinese vendors cooking with sewer oil, so make sure you do your research about the health and food laws of the country before risking it. Talk to locals or people who have traveled there. It may be a good idea to get the appropriate shots and to always use your observation skills to make sure you're not ingesting contaminated food.
Which one of these is something you can work with for the sake of budget traveling? Do you have any tips of your own?