How to Save Money on a Wedding Cake
Cut Wedding Cake Costs With These 8 Tips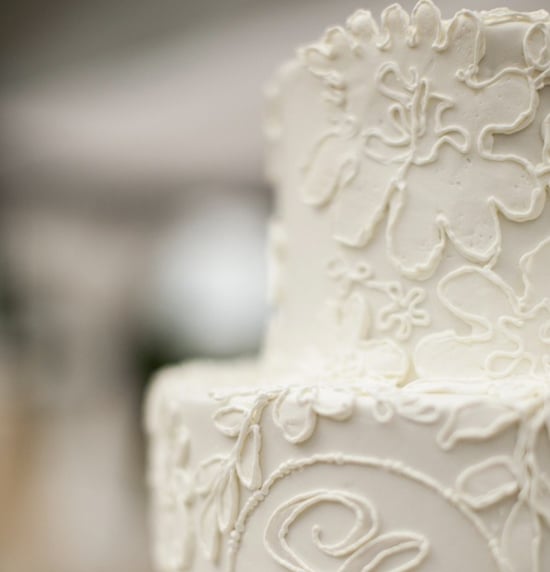 When you're trying to plan an affordable wedding, there are some areas you should cut back on. Perhaps the wedding cake can be one of them. After all, by the time it comes to the cake, most guests might feel too stuffed or tipsy to even notice it. Now skimping on the cake doesn't have to mean you're stuck with an option that tastes like cardboard — read on for tips to save.
Skip the cake: The popularity of cupcakes has prompted many couples to serve them at their reception. While it's hard not to love the tinier bites of cake goodness, it's not all fad: cupcakes, wedding cookies, and even dessert bars are often less pricey than extravagantly iced tier cakes.
Try ethnic bakeries: A friend of mine bought an affordable but beautiful wedding cake at a Chinese bakery. I was actually really surprised because in my opinion, it was the best-tasting cake out of all the weddings I've been to.
Go to your local baker: Check with your local baker to see if the costs are cheaper. You can usually get a better price with the ones who don't specialize in wedding cakes. Those who bake from home don't have to pay the overhead costs of a brick and mortar bakery, so that may result in a lower cost as well.
Check out the supermarket: There's a burgeoning trend of supermarket wedding cakes, and many are even adding fancy fondant designs and details. The cost of these grocery store wedding cakes can cost you about $300 — a bargain compared to specialty wedding cakes.
Read on for more.
Opt for unstacked cakes: Unstacked cakes on risers are cheaper than tiered cakes, so you might want to go for that option.
Buttercream frosting: Buttercream frosting is cheaper than fondant and tastes even better!
Decorate with real flowers: Instead of intricate flowers made out of fondant or icing, consider decorating the cake with real flowers, perhaps the ones you're using at your wedding.
Serve sheet cake: You can get a smaller cake or have a few fake layers made of cardboard or styrofoam while you cut up and serve sheet cake that's cut out of sight with no one the wiser. Many bakers provide this option, so you should definitely ask them about it.
Photo by Juliet Elizabeth Photography via Style Me Pretty