How to Save Money on Weekends 2010-07-24 07:00:59
Streamline Your Weekend Savings With These 5 Tips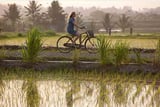 A week full of savings can mean a lot of money in your pocket — but that's only if you stick to your budget on your weekends, too. Stay savvy and alert, and keep from spending more than you need to. To make it easier on you, follow these tips and come up with a weekend game plan that doesn't involve digging into your wallet again and again.


Be Social and Cost-Saving — Plan a social activity that's thrifty, but still fun (I promise, they're not mutually exclusive). Host a BYOB potluck or barbecue, or invite friends over for a game night.
Find Out If It's Cheaper to Make It Yourself — Put home economics to practical use. You could save on your grocery bills when you make cooking staples at home.
Calculate a Purchase in Work Time — Weighing the cost of a prospective purchase in terms of hours worked will make you think twice about unloading your cash.
Get the rest of my weekend saving tips after the jump.


Maximize Your Memberships — Don't spend more cash; instead, use the resources you already have — hit the sauna at the gym to unwind or enjoy a movie night at home catching up on your Netflix.
Save Big When You Eat Out — If you're headed out for dinner over the weekend, do your research. Find the eateries in your area offering discounts and take advantage of specials and meal vouchers.