How to Save Money on Weekends 2010-09-18 04:00:00
Jump-Start Your Saving Routine This Weekend!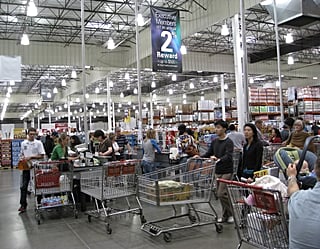 With vacations and warm Summer days at work, maybe you've been putting off getting your finances into shape. Use this almost-Fall weekend to jump-start your saving plan by using my easy-to-follow tips. It's a great way to start forming a financially savvy habit!
Shop for the best deals at a warehouse club — Taking the time over the weekend to go to Costco can translate into big savings, since you won't be running to an expensive corner store or supermarket every time you run out of paper towels.
Start some DIY— Cooking your own food, making minor repairs around the house, or mending that loose button can all save dollars. If you don't know how to do something, invest some time on your weekends to learning how to do it.
Take advantage of your memberships — Instead of going to a movie, why don't you watch that Netflix that's been sitting there for a while? Or visit the museum that you joined months ago? When you use memberships you already have, you'll be able to have fun on the cheap.
To see the rest of my tips, just
.
Translate prices into hours worked — Take the time to break down your salary, after taxes, to an hourly rate, and keep that number in mind when you go shopping. Calculating the cost of something by number of hours worked helps you discern whether or not it's is worth it.
Carry cash only — It's one of the best ways to stick to your budget.
Source: Flickr User brewbooks