How to Save Money on Weekends 2011-06-04 03:05:28
Save More, Spend Less! 5 Savvy Ways to Help You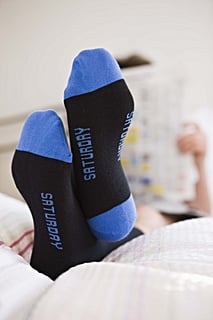 Weekends mean letting loose, but not where your budget's concerned. Spending time with friends, running errands, and enjoying your free time doesn't have to come at a high cost. In fact, you can still do everything you need — and want — and keep your finances on track. Just follow these savvy tips to get you through.
Calculate Purchases in Work Time — Before you shell out your hard-earned cash on a new top you think you have to have — do the math. If you start to think of your purchases in terms of hours you've worked to pay for it, I guarantee you'll think twice before you plunk down your credit card.
Cut Your Grocery Bill — If stocking up on groceries is on your weekend to-do list, be sure to check out these tips to learn where to get the best deals.
Maximize Your Memberships — If you're already spending on gym or Netflix membership fees, take advantage. Invite friends to your workout class or over to enjoy a movie and give your wallet a rest.
Organize Inexpensive Weekend Fun — Memorial Day weekend is the perfect time to be social, get outdoors, and enjoy time with friends. Instead of heading out to eat or grabbing drinks at the bar, invite friends to hang out outdoors, bring picnic lunches, or host a BBQ.
Go Cash Only — Challenge yourself to give up credit, at least for the weekend, and spend only the cash you have to avoid excess spending on things you don't need.