How to Save Money on Your Kindle
Keep on Saving With These 4 Tricks After You Splurge on a Kindle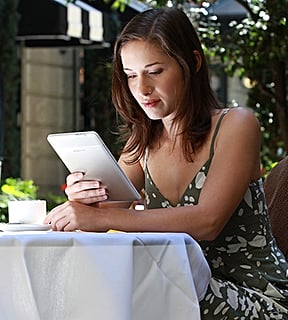 The price of a Kindle is at an all-time low of $114, which is a steal compared to the first Kindle's $400 price tag. I bought my ereader in 2009 and have really made good use out of it. Here are some saving tricks I've picked up that I'm still using today.
Indie authors: This is probably the feature that saves me the most money. I've been downloading books by self-publishers on Kindle, which mostly go for around 99 cents or for free. Sure, I've come across some bad writing, but for the most part, the writing has been phenomenal. Some of the books I've purchased rival some bestselling books by contemporary authors. You can even download classics like Pride and Prejudice and Great Expectations for free!
Accessing the Internet outside your home and overseas: Since I have the older model, it comes with the 3G or whispernet, which is really great when I'm outside of my home or traveling internationally. I don't have to pay a dime when accessing my emails or surfing the net in other countries. Sure, the Internet is slow, but it does get the job done and I can't complain since I don't have to deal with a monthly fee.
Using the Kindle charger for your BlackBerry: My friend shared this little secret with me — the Kindle charger actually works for our BlackBerry phones! My phone charger had died on me and I was dreading spending $15 to $30 on a new charger at the nearby T-Mobile store, but I quickly found out from my friend that the Kindle charger would work like a charm.
Don't forget the Kindle insurance: You have a one-year guarantee after you buy a Kindle so make sure to use it if your Kindle malfunctions. Mine started acting up so I traded my Kindle for a free one. The process was very simple and smooth, so keep your eye out and watch your ereader for any malfunctions.
Source: Flickr User goXunuReviews