How to Save on Thanksgiving Flights
8 Expert Tips to Save on Thanksgiving Airfare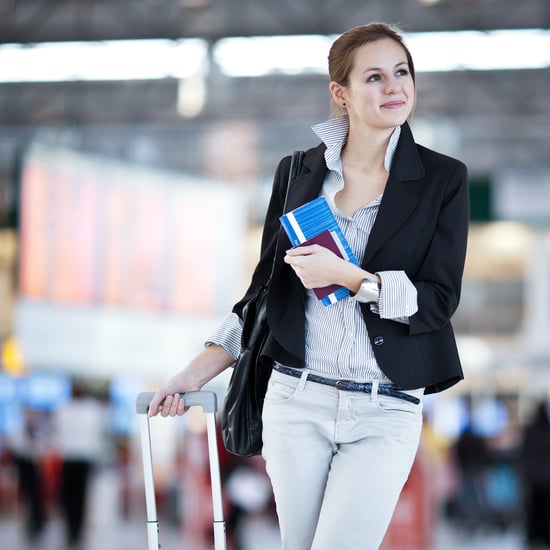 If you haven't booked a trip for Thanksgiving, you might be kicking yourself as you scour through ticket prices online. Many of the flights have doubled in price, and it's making staying at home sound like a better idea. For those who are still hoping to leave town, we turned to George Hobica, founder of low airfare alert website Airfare Watchdog, to give us some expert tips on how to save on your Thanksgiving flight this year.
Don't expect the same rates. Hobica says that because of airline consolidation and capacity cuts, the peak holiday airfares will likely be more expensive this year in comparison to the previous year. To those who are waiting for airfares to drop to last year's rate, keep in mind that they may not drop to that level.
Airfare alerts. Be sure to keep yourself up to speed by signing up for airfare alerts, which you can do at Airfare Watchdog, so you'll be the first to know when prices drop.
Wait to book for early-morning and red-eye flights. In the last few years, Hobica has seen prices slashed right before the holidays on flights during unpopular times like red-eye and early-morning flights. People who booked these flights ahead of time ended up overpaying.
Book now if you're picky with flights. If you want to choose a seat or certain flight time, it's best to book now before the supply dwindles. You might pay more, but you'll have more options to pick from.
Fly on the day of. If you fly on the actual holiday and not the days before or after, you may be able to score cheaper prices.
Be smart about connecting flights. Avoid nonstop flights unless you think the weather will mess up connecting flights. If there is a high risk of that happening, you may be better off buying nonstop flights.
Use your mileage. Airfares are extremely high during the holidays, so it may be better for you to purchase your flight with mileage points.
Get a refund. If you're flying with Southwest, Alaska Air, or JetBlue, Hobica reminds us to "get your refund if the airfare drops between the time you book and the time you fly."
Have you booked your Thanksgiving trips?