How to Stock Guest Room Cheaply
Prep For Guests With Dollar-Store Buys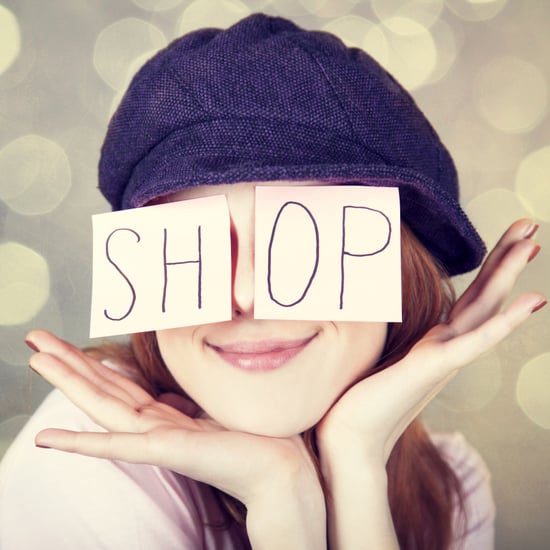 It's a good idea to load up on supplies so you have everything you need before your guests arrive. But buying in bulk can get expensive — and take up lots of space. Instead of heading to a big-box store, you might be surprised with all the helpful things you can find at the dollar store. Buy these helpful items that won't clutter your closet, only cost a buck each, and are awesome to have on hand to make guests feel welcome.
Paper products: From paper towels to napkins to toilet paper, load up on paper products, and stash under the bathroom or kitchen sink so you won't have to run out for a roll.
Kitchen help: Stock up on new rolls of tinfoil, plastic wrap, and zip-top bags to store leftovers from fun meals together and keep your kitchen in tip-top shape. Sure, you might not be getting as much product as higher-priced name-brand offerings, but for a dollar a box, it's still a steal.
Coffee filters: You'll be making extra pots of coffee, so having coffee filters on hand ensures everyone wakes up happy. And coffee filters can be used for so many other things around the house, which makes having a stash a smart investment. You can also pick up some coffee grounds, too.
Hand towels: Pick up packs of hand towels and wash clothes at the dollar store so your guests have access to clean towels as needed — and this way you won't need to do laundry every day.
Read on for more good buys.
Bathroom supplies: From bottles of shampoo and conditioner to pain relievers, stock up on bathroom supplies so your guests have anything they may have forgotten — or been unable to bring due to air travel.
Cute baskets: Toss a few cute containers or baskets into your dollar-store cart to house collections of items in the bathroom and your guest's room so things are close at hand. And baskets help organize all your clutter, making your space cleaner.
General cleaners: Load up on hand soap and general cleaners so your home is nice and clean when guests arrive. And you can have helpful general cleaners stashed under the bathroom sink so your guests have access if needed.
Glassware: You may only have a couple of glasses in your cabinet, so pick up a collection while at the dollar store. Most have a selection of wine glasses, beer mugs, everyday water glasses, and even coffee mugs. This way you'll have just the right glass for any guest's request.
Decorations! Even on a budget, you can pick up tons of pretty dollar-store decorations that will transform your home into a welcoming environment for your guests any time of year. And don't forget to pick up a few scented candles, too!