How to Take Care of Fresh Flowers
6 Ways to Make Your Fresh Flowers Actually Last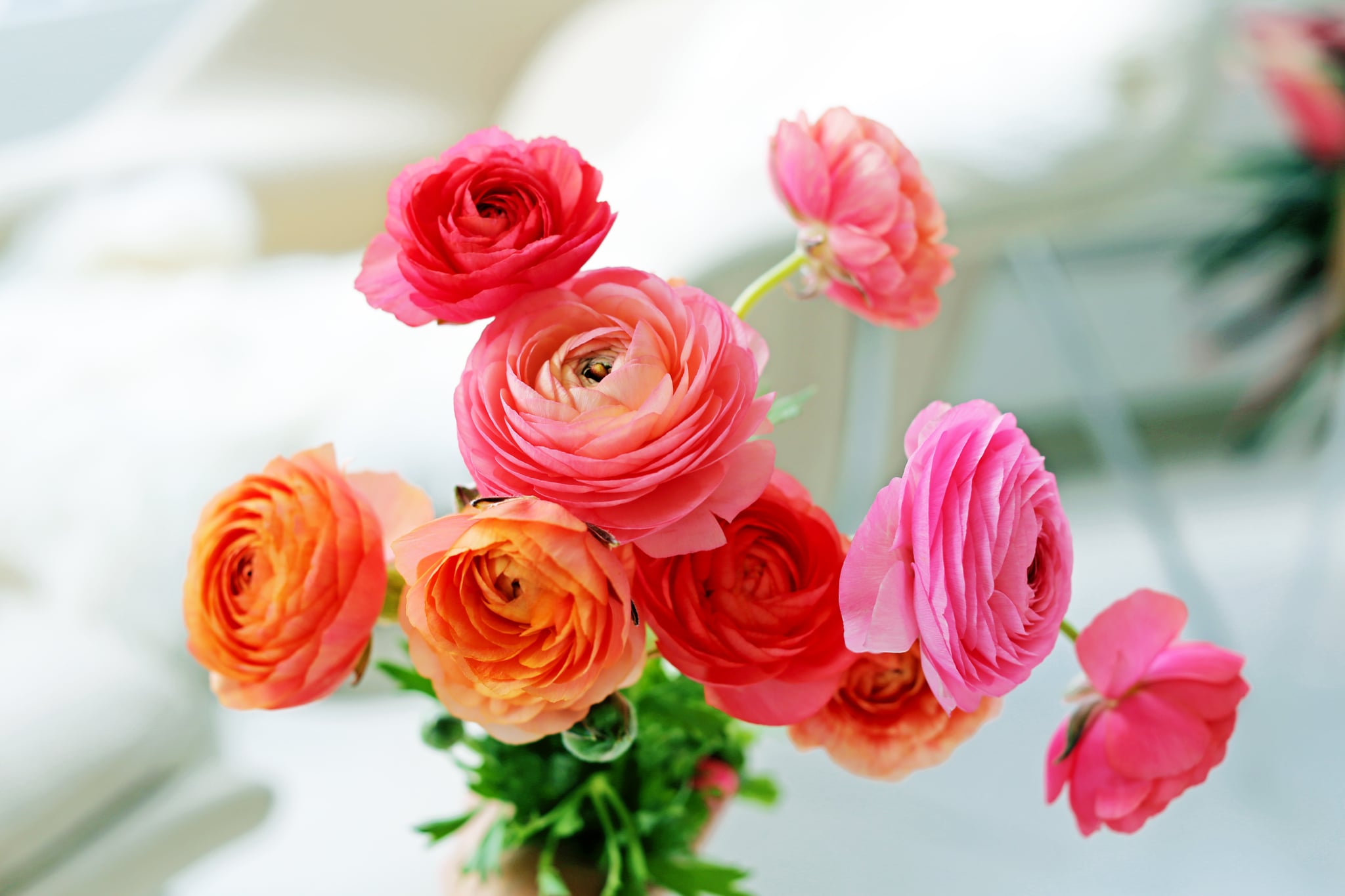 The best thing about flowers is that they're beautiful; the worst thing about flowers is that they die. But there are precautions you can take to make sure your bunch will last as long as possible. For advice, we enlisted stylist Therese Moussa, who is responsible for turning Sydney, Australia's The Grounds of Alexandria into a secret garden this month, with floral arrangements filling every nook and cranny — making the space even more of an Instagrammer's dream.
Therese is big on using flowers in multiple ways and getting every bit of life out of them, so together we came up with a six-step plan for flowers you'll be able to enjoy for much longer than a few days.
1. Have an Open Mind
If you go into the florist with your heart set on a certain kind of flower, you might not walk away with the freshest (most long-lasting) bunch. Go in looking for the most beautiful flower in the store on the day, and know some flowers have a longer vase life.
2. Look For Warning Signs
Like searching for a firm avocado, there are a few signs that a bunch is on its way out. Slimy stems, brown leaves, or wilting petals are a no-go zone.
3. Do Your Home Prep
"A tip Silva, our on-site florist at The Grounds, has given me and which works really well," Therese said, "is to cut two centimeters off the bottom of the stems, on an angle, before placing them in water."
4. Feed Your Flowers
You know those little satchels that come with the flowers? Yep, use them. If you're sans satchel, you can DIY your own flower food. Just mix 950 ml water with two tablespoons lemon juice, one tablespoon sugar, and half a teaspoon bleach.
5. Do a Day 2 Water Change
"Another tip from Silva," Therese said, "is to change the water on the second day, trimming a little bit more off the stems at an angle again."
6. Give Them a Second Life
It's time to say a proper goodbye when no amount of stem trimming can hide the petal wilt, but Therese said flowers can get a second chance at styling life. "When they have finished their life cycle as a fresh visual piece, rather than chucking them in the green waste, they can be hung up high and dried! Creating the look couldn't be simpler. I take cut flowers, tie some string around them, and hang them upside-down behind a door to dry out (they won't get in the way there). After a couple of weeks, they'll be ready to make a grand entrance in their new life as a great styling piece."
She added: "There are certain flowers that dry really well and tend to soften in color as they dry and almost look antique in their appearance. Hydrangeas (in a rich purple) and paper daisies (with colors of pinks and oranges) are great for drying, as are cornflowers, lavender, and roses."
Image Source: POPSUGAR Photography / Emily Faulstitch