How to Throw a Sewing Party
Host a Budget-Friendly Weekend Activity: Sewing Party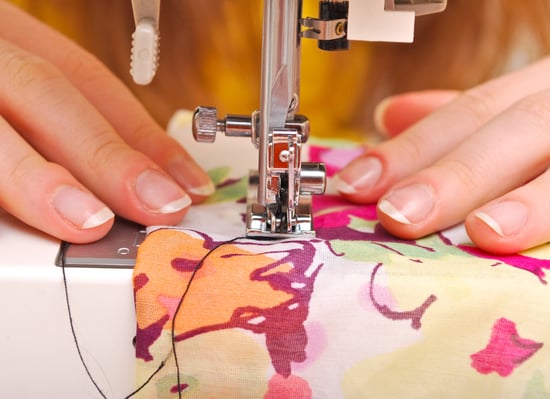 If you're stuck for ideas on budget-friendly entertainment this weekend, then why not throw a sewing party with your girlfriends? Use this as an opportunity to mend or alter clothing you've been meaning to deal with. Here are some tools you might need for the party:
Pick a project: First, tell everyone to pick a project ahead of time. Figure out if you want to re-hem something, tighten a dress, or even add embellishments to an old outfit to make it look brand new.
Research: Read up on how to sew and alter clothing. There are some pretty good tutorials online that you can find by Googling or even watching YouTube videos.
Scour Pinterest: To get inspired, browse Pinterest for some sewing projects. Pinterest is a great source, because many of the DIY pictures link back to the actual tutorials.
Prepare materials: Figure out what materials you and your other friends need, like a sewing machine or a pair of really sharp scissors, and try to see if you can provide them. If not, ask your friends to bring over what they have.
Be realistic: If a project seems too hard, then you might want to leave it to the experts. Don't try to attempt something that seems really advanced, or you might end up ruining your clothes and wasting money.