How to Volunteer During Elections
5 Volunteer Opportunities Supporting This Year's Election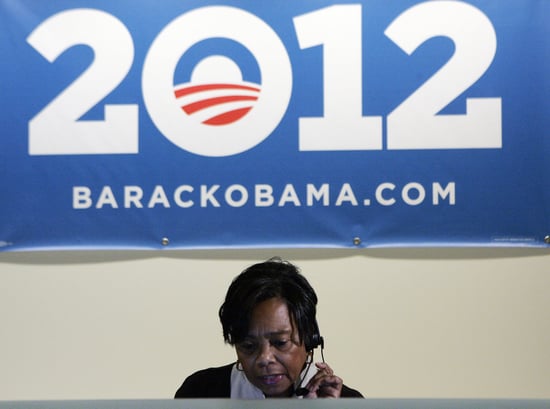 Voting is the most important activity we citizens can engage in during this year's election, but some of us want more involvement in the political process. So where to start? Volunteering for a candidate, political party, interested organization, or even for your local polling place can be a great way to support causes important to you and spread word about the importance of voting. Here are a few ways you can get involved.
Volunteer for a candidate.
Contributing money to a candidate isn't the only way to make a difference in the outcome of the election. Political candidates can't campaign without the help of scores of citizens willing to donate their time and energy to support them. Contact the local field office of your chosen presidential candidate or the headquarters of your local officials on the ballot this November. They will welcome your help in making calls to generate support and donations, recruiting more volunteers, and participating in voter registration drives.
Get involved in grassroots fundraising.
If you're surrounded by like-minded folk in your online and offline communities, then consider a grassroots approach to fundraising for a favorite candidate or cause. Many candidates — like Mitt Romney and Barack Obama — encourage supporters to solicit donations by reaching out to Facebook friends. And aside from door-to-door fundraising or phone banks, candidates encourage citizens to host fundraising events in their homes or at community centers. While speeches and debates can sway the masses, personal outreach can be a far more effective recruiting tool. Just keep in mind that any hosting expenses exceeding $1,000 per election are considered campaign contributions if the event benefits a federal candidate.
For three more volunteering ideas, just keep reading.
Become a poll worker.
Perhaps one of the most important volunteer positions during an election belongs to the person ensuring that polling stations operate smoothly and efficiently. Signing up to become a poll worker puts you at the center of Election Day activities and gives you insight into how local and federal elections work from the inside out.
Look to local opportunities.
Check out volunteer matching websites like VolunteerMatch.org for election events in your area. You'll find everything from voter registration drives to election efforts by local officials and organizations. Or contact an organization or charity that means a lot to you and find out how you might contribute your time to local ballot measures they support.
Take the initiative on your own.
Even if there are no organized volunteer opportunities in your area, you can still aid the political process. On Election Day, volunteer to shuttle seniors who don't drive to their polling locations, or bring refreshments to poll workers and people standing in line to vote. Knock on doors and talk to neighbors about your chosen candidates and causes to rally support.
Ready to roll up your sleeves and help out? You may find yourself rubbing elbows with some civic-minded celebrities!