How to Work When You Are Sad
How Do You Cope at Work When Your Personal Life Goes Wrong?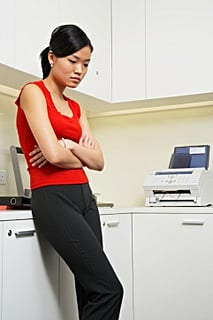 We've all been through tough times, and it can be hard to disengage from your personal life and get back into the daily grind mindset. I just read these helpful tips from U.S. News & World Report that detail ways to deal with personal struggles, which include confiding in your boss if you trust her, seeing if you can work from home, and not discussing your problems at work.
Whatever you're dealing with, be it a passing of a loved one, a breakup, or some devastating news, I'm curious to know how you've coped with it. Personally, I've coped with personal life stresses by starting projects on the side that aren't related to work. I find that if I'm putting my energy into something, it definitely helps ease the stress. What about you — how have you dealt with work when your personal life went wrong?