I'm Asking: Do You Have a Career Mentor?
I'm Asking: Do You Have a Career Mentor?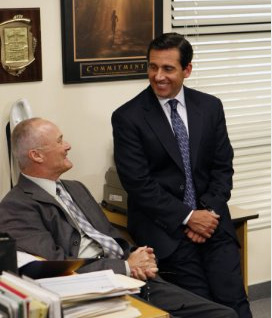 Though it's not common practice here at Sugar HQ to assign a career mentor, I know many friends in other fields who have been designated a mentor in the office. One of my closest friends was matched with a colleague shortly after she was hired and has found the relationship a huge help in understanding her role at the company and how she can grow in her position. Her mentor isn't too superior that she feels intimidated, and, in fact, she found the conversations became more social and relaxed, which helped her to get better acquainted with the office when she first signed on.
On the other hand, I've heard horror stories from employees who see little value in their company's mentoring programs. Their criticism stems from bad experiences where mentors contributed little advice, backed out of meetings for lack of time, or were perhaps so superior that they couldn't relate to the co-worker they were mentoring. It seems there's a certain art to getting the mentoring program right, especially if it's being offered or assigned by company policy. There needs to be a certain rapport and comfort level established before you can delve into problems or concerns you may have at the office. So tell me, do you have a career mentor? If so, do you find it a valuable experience?