I'm Asking: What's Your Most Embarrassing Work Story?
I'm Asking: What's Your Most Embarrassing Work Story?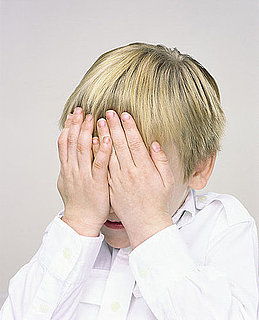 Well, today marks the last morning (at least for a long time) that I will be enjoying a Superfood juice at my desk. If you're not familiar with the juice, I'll elaborate: it's nutrient-rich and hearty, made with healthy ingredients like mango, apple, banana, and wheat grass — oh, and it's brownish-green and thick like a smoothie. In other words, when you spill it on anything it sticks, leaving chunky bits and a kind of pukey color — even after it's dried.
So, imagine my horror when I reached for the drink sitting on my desk and gave it a little shake (thinking it was capped), and it exploded all over my face while in the midst of a conversation with a co-worker (it evidently was not capped securely.) The embarrassment at having my face covered in Superfood slime while sitting in the middle of my office (keep in mind, we don't have cubicles) is matched only by the discomfort I feel even now as I type. While my keyboard keys still stick, my hair is slicked back into a mango-greased bun, and my face is still ever so slightly masked in a greenish tinge, not to mention that I'm starting to smell a bit like rotting fruit.
I wasn't sure of exactly how bad it all was until my appearance prompted the guy at the coffee counter to ask exactly how extreme I got on Super Bowl Sunday. I gave a friendly smile and played along, too embarrassed to tell him that I look like the Swamp Thing and smell like spit up, not because I'm recovering from Super Bowl debauchery, but just because I'm that much of a klutz. I'm hoping that being covered in fruit juice and wheat grass will have some benefits for my skin and hair, but while I'm holding out for results, this goes down as my most embarrassing work moment. Oh, what a way to start the week!
Now it's your turn to share. Time to confess — what's the most embarrassing thing that's ever happened to you at work?