J.K. Rowling on Oprah
Magical Ending: J.K. Rowling Went From Welfare to Billionaire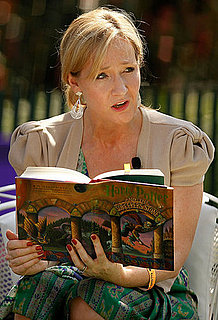 Many of you have enjoyed reading about the magical world of Harry Potter. Like the beloved wizard, J.K. Rowling, the genius behind the creation of Hogwarts, had quite a tumultuous tale of her own. When I watched her chatting with Oprah on TV last Friday, she seemed like she had it all — working a dream job, instilling the love of books in millions, and never ever having to worry about money troubles. After all, we are talking about the world's first billionaire author.
But every success story has its bumps in the road. Hers includes being a single mother and being as "poor as you can get in Britain without being homeless." She also experienced the loss of her mother to MS when she was 25 and suffered some dark times with clinical depression. Like a phoenix rising from the ashes, she took all the bad, the ugly, and the good in her life and splashed them across the pages of the wildly successful Harry Potter books, the fastest selling books in history. The result: stories that keenly speak to readers' hearts and layers of complexity woven from her harsh life experiences.
It was really inspiring to hear her story because not only is it another rags to riches story, but it teaches us a lesson to not be afraid of failure. Another fun tidbit I learned from the interview — she's not going to rule out writing another Harry Potter book!