JetBlue Is Liberal With Travel Vouchers
It Pays to Ask . . . JetBlue For Your Money Back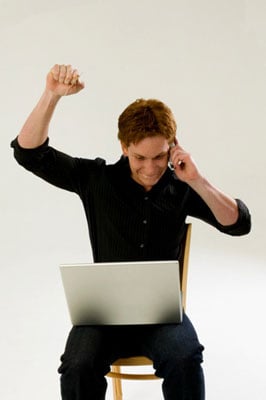 While it's true that many airlines will offer refunds or vouchers for price fluctuations of purchased flights, there is usually an associated charge. However, GeekSugar shared a friend's story about a real life situation with real life savings. Score.
Her friend recently purchased a ticket on JetBlue for September for $390 and, one week later, checked again and saw that the price dropped 100 bucks. He contacted the airline and they gave him a $100 flight credit good for one year! Officially, Southwest, Alaska, and Jet Blue will offer vouchers/refunds with no change fees, but most others charge a fee if you, say, try to cancel and re-book at a lower rate.
Get three bits of advice from yours truly on how to make this work for you and
.


If you think the flight price could go down and plan on monitoring after you buy, purchase tickets only from the actual airline websites. It's less likely they'll refund a fare purchased on a third-party site after the same day and, in some cases, impossible.
Do the math first. If the airline charges a change fee that is equal to or more than the fare difference, you're naturally not going to save any money in the end.
As always, it pays to be nice! Remember, it's easier to say no to something via email than it is on the phone so I'd call to talk to a live person whenever possible.