Kiva CEO Matt Flannery Interview
Kiva CEO Talks Trust, Women Entrepreneurs, and Oprah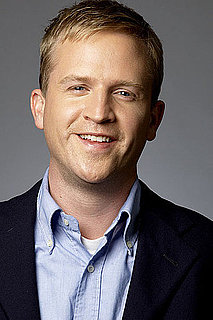 If you haven't caught up to what I've been up to this month, read about how to start your own volunteering initiative at work, and ideas you can implement at the office. This week, I'll be featuring two of my favorite charities to celebrate the spirit of Thanksgiving.
Micro . . . what?! Sure, the term microfinance may sound complicated, but their message is simple: giving loans to budding entrepreneurs in another part of the world who need a little leg up to get out of poverty. If you're familiar with the microfinance world, the name Kiva will often pop up, and if you were watching Oprah last Friday, you'd know it was one of her favorite things. Kiva is a nonprofit that provides an Internet platform for lenders to connect with microfinance institutions around the globe. But don't worry, you don't need match up to an Oprah Winfrey-like donation — even a $25 loan can make a difference. I talked to Kiva's CEO Matt Flannery, who told me more about the feel good nonprofit.
SavvySugar: Why do you think Kiva resonates with people?
Matt Flannery: I think people are naturally generous. It's tough to figure out how to express our generosity. It's tough to reach out and connect with another person. And charity is not that easy sometimes. It can seem like you don't know where your money is going or it's a big black hole. With Kiva, we allow you to express that natural generosity in a very personal way, which people connect with, because you get to see the other person in the opposite end of the loan, and that really helps people feel comfortable and motivated.
SS: Oprah featured Kiva as one of her favorite things for 2010. How did that affect your company?
MF: Well it's always an incredible effect — it's like just pouring kerosene over fire for Kiva. It happened three years ago, and I was just elated when I found out it was going to happen again because it's great for our cause, and it's great for Kiva, and we're really thankful that Oprah supports stuff like this. What happens on a near-term basis is our traffic probably spikes up ten times. It's ten times greater than any other day, and this was a particularly funny situation because we were partnering with Groupon to have our first ever Kiva Groupon.
To hear more about the female entrepreneurs Kiva helps, read on!
SS: Tell me more about the women entrepreneurs who take these loans.
MF: There are billions of people that are in poverty and most of them don't have a job. There are no jobs in their area and there's not really a bank to help them save money or to get credit. So they have to start their own businesses and work for themselves. Microfinance is the global movement of providing loans to those people and bank accounts to those people for the first time, so little by little, these people are coming online to the financial banking system, and oddly enough most of them are women. That's because women are often the heads of their financial households in the developing world, and they pay back loans at a higher rate, and they use their loans to help their family first and foremost.
SS: How does microfinance work?
MF: The main way that works in microfinance is through trust. A pretty popular phenomenon is that groups of women take loans together. So maybe a couple of women in Cambodia will take a loan together, and they all sort of mutually guarantee each other so the woman will pick other people that she trusts in the community. People don't travel around a lot in these villages, and they stay put, so everyone knows each other really well. They support each other and if one person can't pay back a loan because they had a bad month in their business or if they needed to pay for medical care for their sick child, the other women chip in and cover that loan for that month. What you find that in the end, it almost always works out and people will back their loans about 98 percent of the time.
SS: What's it like working for a company with such a strong "higher purpose" goal?
MF: People are really motivated so as a leader I don't have to motivate because they are already motivated based on their own life story and what they care about and their values. You just tap into that and I let our employees express themselves and what they care about through their work. Whether it be computer science or marketing or business development or accounting or whatever, people are really motivated. They are not really motivated by stock options or getting rich, because we're a nonprofit, but they want to have ownership so we try to give people a lot of ownership and act like entrepreneurs within the company.