Last-Minute Holiday Travel
Sunday Prep: Book Last-Minute Holiday Travel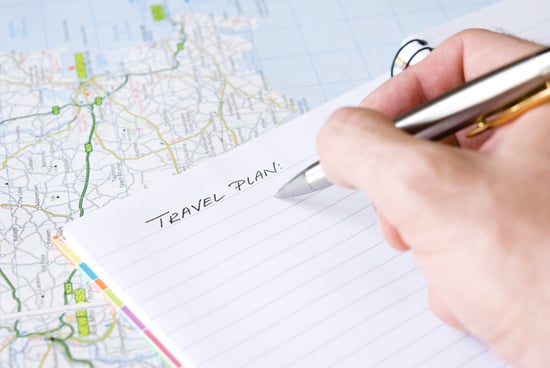 It's hard to believe, but if you still haven't planned your holiday trips, it's considered last-minute travel by now. But not to worry — you can still take steps this Sunday to make sure you don't miss out on the holiday fun.
Act now. Don't wait much longer to book flights, hotels, rental cars, or anything else that factors into your trip. You'll find that cheaper flights are already completely sold out, and the price tag will just keep climbing. Experts say Tuesdays and Wednesdays are the best time to purchase tickets, so do your research today (such as figuring out what time you want to depart) and have flights on your radar when Tuesday comes.
Take advantage of technology. Certain sites and apps were made for procrastinators who wait until the last minute to book travel. Check out this list of tools that will help with research and make planning less stressful.
Research alternatives. Write down all the possible ways you can get to your destination: traveling by bus, train, or flying into an airport that's a little farther out of the way. Then research the different price points for each option so you're well-informed about your decision. Sometimes it might take a little longer to get there, but the money you save will be worth it.
Pay with points. When prices are inflated, paying with reward points is one of the smartest things you can do: use the ones you've accumulated, ask friends to donate theirs, or even purchase them yourself.
Be flexible with your plans. After you've taken everything into consideration, you might find that you just can't afford to take a trip this holiday season. Be open to new plans. Enjoying your own city on a staycation or taking a day trip to someplace more local can be just as fun as going out of town.