Lauren Bush Quote
Lauren Bush: How Busy Women Can Find Time to Give Back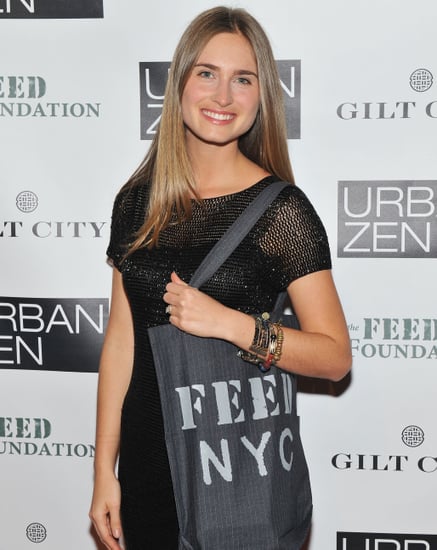 Privileged and beautiful, Lauren Bush, the niece of former President George W. Bush, is also a big philanthropist. TrèsSugar recently sat down with Bush for an interview, in which the model spilled the deets about FEED, a project she founded to fight world hunger. Bush gave advice on how busy women can find the time to give back:
"I feel lucky that I've been able to integrate giving back into my job, so it's all one in the same, which is not necessarily the case for most. But most companies do offer opportunities to volunteer or encourage that to some extent, and if they don't, it's a thing to push for. It can be this overwhelming thing to be like, 'I need to find the cause that I'm so passionate about. I need to jump headfirst.' And at some point people might do that, but in the meantime, just dabble and learn and find small things you can do. Like my brother — this isn't small; it's actually quite huge — but he's a Big Brother. And it's changed his life, changed this little kid's life. And it's just the coolest thing. It's a big time commitment to open your life up to a kid, but he loves it. You don't always need to start your own, and nor should most people."
It's always good to start small and to be realistic about your time commitments. You need to pick activities that are doable because giving back should always feel fulfilling and not like something that you feel obligated to do.