Lenovo Intel Computer Giveaway
15 Days of Holiday Giveaways, Day 9: Win an Intel Core-Powered Lenovo IdeaPad Ultrabook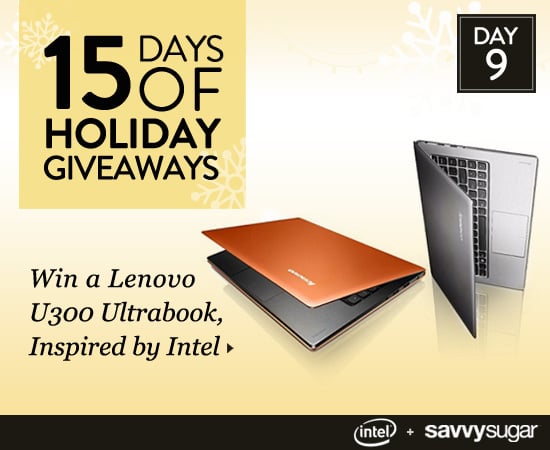 It's the holiday season, and we're getting in the spirit with our third annual 15 Days of Holiday Giveaways! Every day for the first 15 days of December, one of the PopSugar Network sites — plus our sister sites PopSugar Shop, Fashionologie, and ShopStyle — will feature a new fabulous giveaway.
For our ninth day of holiday giveaways, we are giving away a Clementine Orange Lenovo IdeaPad U300s Ultrabook, powered by a second generation Intel Core processor. This Ultrabook is the ultimate combination of style and functionality with breathtaking speeds, ultra-fast booting times, and the slim Ultrabook design that is just 0.6 inches thin and weighs less than three pounds. It's the perfect laptop for the on-the-go, tech-savvy soul!
This giveaway has ended.
After you enter our giveaway above, don't forget to enter CasaSugar's giveaway of $1,000 to Design Within Reach, PetSugar's giveaway of three Limited Edition iRobot Roomba 780s, GeekSugar's giveaway of two Xbox Kinect prize packages, BuzzSugar's giveaway of a year of movie tickets for you and a friend from MovieTickets.com, BellaSugar's giveaway of $2,000 to Saks Fifth Avenue, and Fashionologie's giveaway of a $1,000 shopping spree to Theory. Good luck and happy holidays!