Living Room Cleaning List
Don't Miss a Corner With This Living Room Cleaning Checklist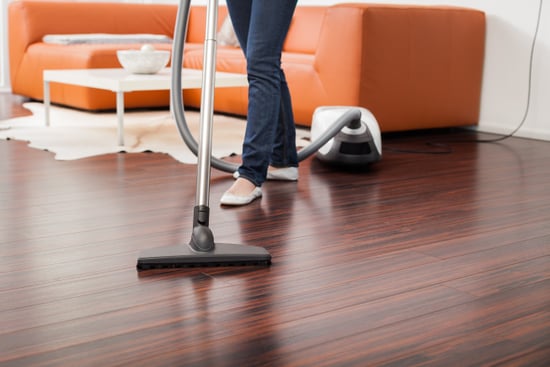 If you want to give your place a deep Spring cleaning but feel intimidated by the thought of a total overhaul, take baby steps and start with one room. The living area is probably the most used space in your home, seeing as how it entertains both you and your guests, so show it some love by giving it a proper cleaning. To help you get started, we've put together a checklist to make sure you don't miss a beat — or a corner.
Remove surface items: Before you start dusting, remove items like frames and vases and wipe them down individually. Keep them aside until you clean the surfaces and then put them back in their proper place.
Dust: Make sure to dust shelves, entertainment centers, and tables thoroughly; start with the highest spot in the room and work your way down. Don't forget to dust inside drawers and shelves.
Organize drawers: It might be tempting to stuff everything inside a cabinet and keep it out of sight, but make cleaning drawers one of your tasks. Organize by theme, like electronics, so you know exactly where to reach when you need something.
Clean off tables: If you live in a small place where your living room doubles as your dining room, move all dishes to the kitchen and make sure no food crumbs are left behind.
Disinfect electronics: Sanitize your remote control, phone, and other gadgets you handle on a daily basis. Do this regularly to keep germs at bay.
Read on for more.
Pick up: Have shoes lying around that should go in the closet instead? Look out for items that don't belong in the living room — extra cords and scarves included.
Wipe down mirrors:: Leave mirrors squeaky by spraying them with solution; go an extra step by wiping them over with a duster.
Shake it out: Take throw blankets and rugs outside and give them a good shaking; this will help get rid of extra dust that you might miss otherwise.
Clean windows: Besides spritzing the glass, this step includes cleaning drapes (throw them in the washer or get them dry-cleaned) and blinds (wipe them down gently).
Don't miss overlooked spots: It's easy to forget about certain places that are out of sight, but make it a note to hit them when you're cleaning. Think lampshades, ceiling fans, beneath the couch, light switches, and doorframes.
Focus on upholstery: Depending on the damage, use a spot cleaner or vacuum to go over sofas and chairs that need sprucing up.
Sweep the floor: Once the rest of the room has been cleaned, your final step should be to vacuum or mop floors. This way, you'll catch any debris that's left over.
And there you have it — a spotless living room!