Mad Men Career Advice Book
Would You Take Career Advice From Roger Sterling?
Mad Men may not be back for a few (agonizing) months, but the silver tongue of the faltering ad agency's first namesake lives on. The fictional life of Roger Sterling is coming to the real world in his much-talked about memoirs, Sterling's Gold: Wit and Wisdom of an Ad Man. Available for presale on Amazon ($10), the book doesn't promise much at this point, other than the most classic Roger lines from seasons past.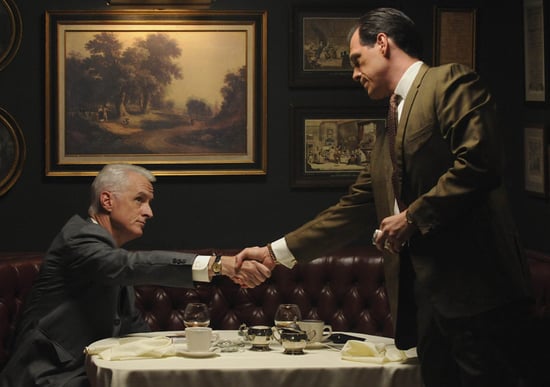 The fake memoir will be divided into chapters, such as Roger's ever-favorite category, "Women" (hopefully this includes that all-Joan section!), "Clients," and "Drinking." It will compile his best zingers and career advice, like "The day you sign a client is the day you start losing him" and "Being with a client is like being in a marriage. Sometimes you get into it for the wrong reasons, and eventually they hit you in the face." What do you think of Roger Sterling's 1960s wisdom? Do you think he's ever had any good career advice for modern times?