Maggots in Overhead Bins on US Airways Flight
Is This the Worst In-Flight Experience Ever?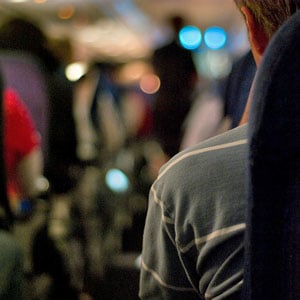 I've had some pretty rough air travel experiences — massive delays, inconsiderate seatmates, mechanical failures mid-flight — but the passengers of a recent US Airways flight out of Atlanta have definitely got me beat. The Charlotte, NC-bound flight hadn't even lifted off yet when passengers started being pelted . . . by falling maggots.
The squirmy larvae had been brought on the plane in a container of spoiled meat (by a passenger who clearly didn't heed my advice) and started falling from an overhead bin before takeoff. Once the pilot got wind of the situation, the plane taxied back to the gate and was thoroughly cleaned before continuing to Charlotte — although I think I would've waited for the next flight out.
I'm not sure this story can be topped, but let's give it a shot: what was your worst in-flight experience ever?
Source: Flickr User Robert S. Donovan