Making Budget Compromises
I'm Asking: Do You Compromise Your Budget to Be Responsible in Other Ways?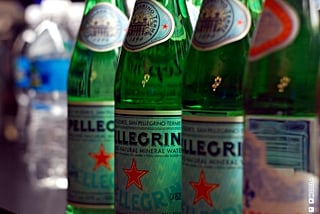 I try to be budget-conscious as much as possible. But I admit, I've been making a couple compromises lately. Before you tsk tsk, let me tell you my reasons!
No matter how many tips I get from FitSugar about increasing my daily water intake, I find it hard to drink as much as I need. So to make sure I keep guzzling, I've been grabbing a few bottles of sparkling water whenever I'm at the grocery store. I love it, and it really does make me want to drink more water, but it's an expensive habit. A liter of Pellegrino is more than the price of a whole gallon of still (not to mention a glass of San Francisco's high-quality tap).
I do the same with floss. I really hate flossing, so it's been hard keeping up the most optimal dental hygiene routine. But those disposable floss holders? So convenient, so simple, and less work. But since the same a bag of floss holders costs the same or more as yards of the conventional stuff, I'm not making the most budget-friendly decision when I go for convenience.
Doing these two things keeps me healthier, but at a cost. So I'm asking, Savvy readers, do you make budget compromises to be responsible in other ways? Do you buy pre-cut fruits and vegetables, or buy expensive workout gear to get you amped for exercise?
Source: Flickr User DeusXFlorida