Mark Cuban's Finance Advice
Personal Finance Advice From a Billionaire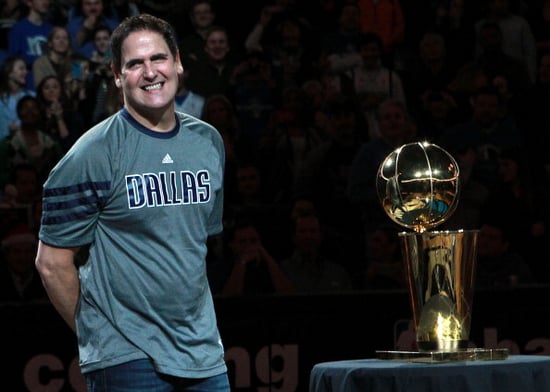 Of all the people to take advice from, perhaps we might be able to learn a thing or two about money from billionaire Mark Cuban. In a Business Insider interview, Cuban says he encourages people to angel invest rather than buying stocks. Angel investing is when individuals (generally those with high net worth) provide capital to someone trying to start a company in exchange for part ownership of the start-up. Cuban says the angel investing will work if " . . . you stick to what you know and can add value to. If you can't add value, don't do it. What's insane is thinking the stock market will always go up and the needs of your life, house, car and medical won't crush your investment approach."
Besides the bit of investing wisdom, the Dallas Mavericks owner shared some personal finance advice that he gives to his athletes.
I tell everyone the same thing. Pay off 100 percent of your debt. Use the transactional value of cash to get an absolute return on your savings (buying something in bulk to save 40 percent on something you know you need is a guaranteed return of 40 percent. You can't get that anywhere in market). And don't invest in things you don't know.