Are Medical Daily Deals Safe?
Is It Safe to Buy Medical Coupons on Daily Deal Sites?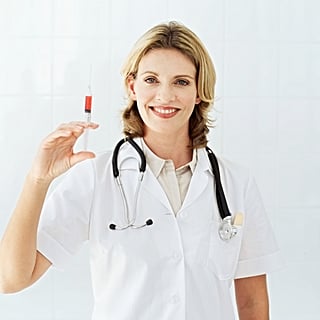 Medical discounts for half off may raise eyebrows and valid questions like whether the deal sounds too good to be true. In fact, most medical organizations are against doctors selling their services at a discounted price on daily deal sites, according to SmartMoney. Although these deals are usually for the less invasive surgeries such as dental work, laser hair removal, Botox, and chemical lifts, medical services should never be done "on a whim," says Malcolm Z. Roth, president of the American Society of Plastic Surgeons.
In their defense, daily deal sites like LivingSocial say they are very stringent on choosing who to work with. However, there is still an undeniable risk with medical procedures, even if they are minor. For example, the laser treatments can burn skin, and anything involving a needle can cause an infection. These dangers can be brushed aside by consumers who are lured by the heavy discounts and pressured by the time constraint of the deal.
Patients need to do more research on the reputation of the doctor, and looking them up on Yelp isn't enough. Scour the clinic's website and check to see if the clinical practitioner is licensed or board certified and where he or she has gone to medical school and done residency. You can also take a quick look at HealthGrades.com (which is sort of like a professional Yelp for doctors) to see if there is anything noteworthy about the doctor on the site. Although many of these minor surgeries don't require a medical school degree, it might be better to err on the side of caution and choose to see a licensed doctor who performs these procedures. Of course, this is all up to the individual and the amount of risk he or she is willing to take.
Have you ever bought a medical coupon on a daily deal site? How did it turn out for you?