Michelle Obama Quotes on Let's Move and Kids' Health
Michelle Obama "Definitely" Committed to Keeping Kids Healthy & Active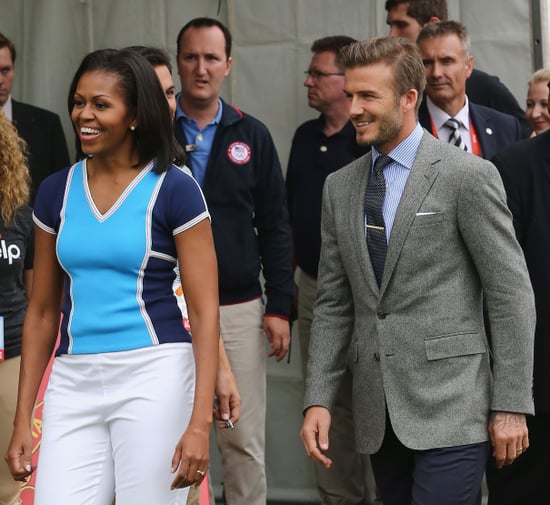 We are thrilled to share the next answer in our series with First Lady Michelle Obama. This week is a big one for the Obama family — not only is it the first presidential debate and the start of early voting, but it's also Barack and Michelle's wedding anniversary. They celebrated it Wednesday night after Barack Obama's first presidential debate against Mitt Romney. Up next is a fun one from Michelle Obama:
Cathie N. asks "Will you still be doing things to get kids active and healthy?"
"Definitely. Working on this issue with kids, parents, teachers, and so many others from around the country has been one of the most inspiring things I've ever done. I want to make sure that all of America's children, no matter where they grow up or where they go to school, have an opportunity to eat nutritious foods, get up and get active, and develop healthy habits they can use for the rest of their lives. That means we need to engage even more parents, more schools, more restaurants, grocery stores, and communities to take steps to help our kids grow up healthy and strong, so that they can reach all of their dreams."
We are still taking questions! There are three ways to participate, so just read more.
1. You can leave your question in the comments section here on PopSugar.com
2. You can tweet using the hashtag #POPSUGAR2012
3. You can leave your question in the tab on our PopSugar Facebook page
We're so excited to hear what's on your mind and to speak to First Lady Michelle Obama together, and don't forget to register to vote!