Money Tip: Shape Your Valentine's Day Spending Strategy
Money Tip: Shape Your Valentine's Day Spending Strategy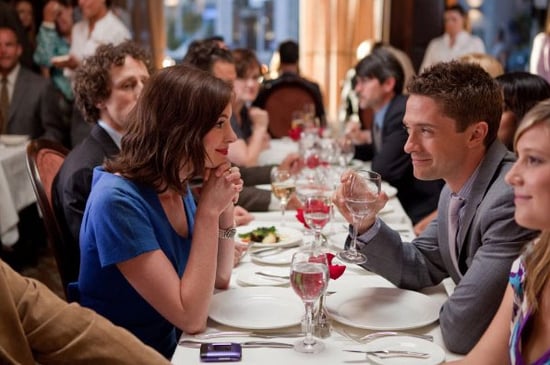 Last year, we spent about $102 on Valentine's Day — not so cheap for a single calendar day. Granted, it's a holiday, and one that goes hand in hand with declarations of love, chocolates, flowers, and romantic dinners out. But finding something special for your loved ones doesn't mean spending a fortune. Instead, avoid the holiday hype and put a smart spending strategy into place to make the most of your Valentine's.
Don't Procrastinate — If there is one thing you should do to make celebrating lighter on your wallet it's acting now. Score promotional deals on cards, chocolates, and flower orders early because retailers know the last minute Valentine's Day shopper will plunk down large sums of cash in a shopping panic — and they won't shy away from charging you in your desperate state.
Break With Tradition — Cut down on pricey Valentine's expenses by going against the norm. Instead of sending long-stemmed red roses, send another color variety. Florists hike up flower costs for the traditional Valentine's variety — long stemmed roses could cost you as much as $10 more per dozen, while ordering red roses could cost you up to double the price of another variety or mix bloom bouquet.
Get the rest of my tips after the jump.


Get Dinner Reservations With a Discount — Since you're starting to plan your Valentine's Day early, do your restaurant research using sites like Groupon.com or WhereTheLocalsEat.com to score deals on restaurants in your area. Coupons can range from half price deals on wine, savings on daily specials, and vouchers for apps or desserts. Be resourceful now and save big on your dinner later.
Make Drinks and Dinner Separate Celebrations — Since wine can easily hike up the cost on a dinner out, why not dine first and save drinks for later at home. Pop the champagne and enjoy celebrating the rest of the night in the comfort of your own home — besides being cheaper than adding drinks to your dinner tab, after dinner drinks at your own place are likely a more intimate Valentine's choice. You could also always get drinks out first and come home to cook up your own romantic dinner. Either way, splitting up the night is a great way to save some cash and be a little more creative with your celebration.