Most Popular Pinterest DIYs
The 18 Most Pinned DIYs of 2013
It's the time of year to look back and reflect on accomplishments — and the stuff that didn't really go so well. We're focusing on the positive side of things by counting down our top 18 posts shared on Pinterest. From helpful tips to easy DIYs, we're so happy you enjoyed the top-pinned content this year. And don't forget to follow us on Pinterest for more awesome posts in 2014!
18. Eco-Clean Your Sheet Pans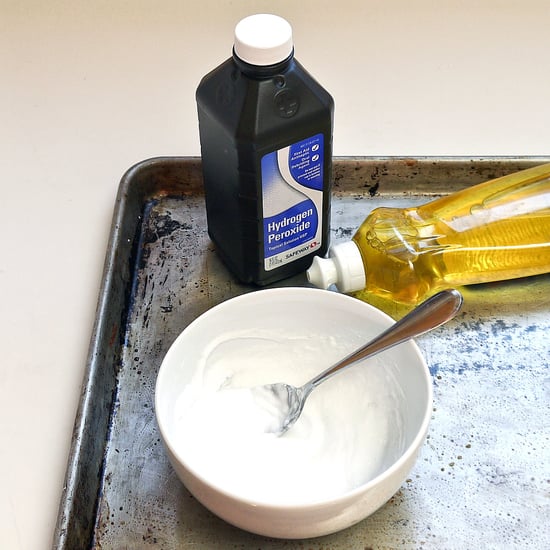 With just over 2K pins, this eco-friendly cleaner tackles baked-on pots and pans without abrasives or chemicals. Simply mix together, coat pans, and wipe clean.
17. Easy Sharpie Mugs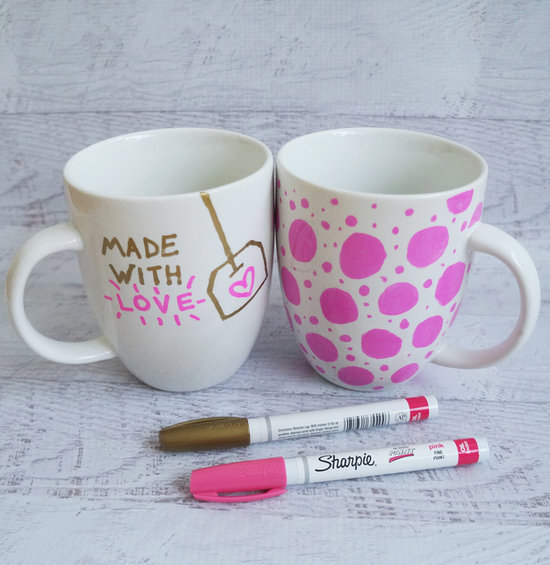 We love how this easy DIY is also a fun way to decorate mugs. Follow the easy directions for creating your own personalized coffee cup that is dishwasher safe — and will have you smiling every morning.
16. Tub and Tile Rock Star
This eco-friendly cleaner makes your bathroom sparkle — and basically costs nothing to make. You can't beat that.
15. Sparkling Bling
We totally get why this post has racked up so many pins! Make for your bridesmaids, your best friend's birthday, or just for yourself. Check out the simple directions for this easy bracelet bangle.
14. Coffee-Filter Soap
Don't toss your coffee grounds! Use them to make this invigorating soap that makes a great gift for any coffee-lover.
13. Lotion Bars
Once you make these lotion bars, you'll want to make another batch for your best friend, another batch for your mom, and then another batch for your work mate.
12. Sweet Dreams
We totally get why this post has over 3K pins! Who doesn't dream of a good night's sleep? This sleep salve helps calm the body, easing you into a blissful slumber.
11. Keep Things Clean
With over 3K pins, these helpful eco-friendly cleaning wipes do a great job of wiping away messes while looking so chic on your kitchen counter.
Keep reading for the top 10!
10. Cute Container
Who knew a plastic bottle could upcycle into something so cute? Check out the directions for making this easy zipper container that's perfect for tossing in your purse.
9. Happy Commode
With over 6K pins, this natural toilet bowl cleaner does wonders by breaking up stains and leaving your commode sparkling — without tons of scrubbing.
8. Bug Off!
Keep bugs away with this natural bug-repellant spray that doesn't smell terrible. You'll love how it works without any harmful chemicals.
7. Picture Perfect
With 9K pins, this DIY puts your favorite pictures proudly on display in a helpful way and only costs a few dollars per set of four. Check out the easy directions for these cute picture tile coasters.
6. Laundry Bombs
Over 19K pins prove that these laundry bombs really are the bomb. With ingredients that clean and soften your clothes, this DIY just might become your favorite thing in the laundry room.
5. Dryer Sheets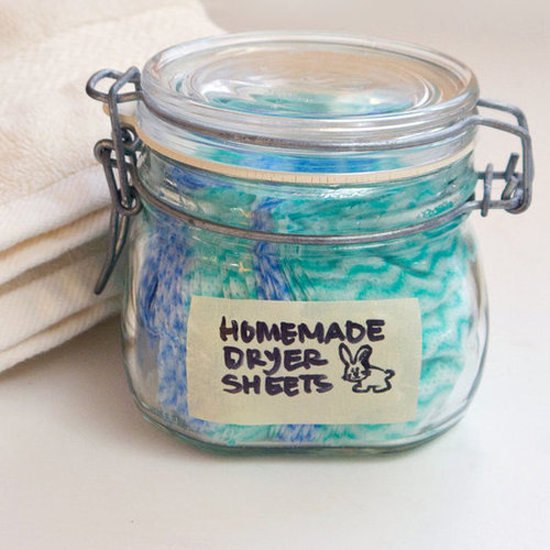 You'll love how these dryer sheets only cost pennies to make and can be used again and again! And with over 24K pins, we know you're enjoying them in your home.
4. Fresh-Smelling Bathroom
You know when your bathroom doesn't smell so fresh? Simply drop one of these homemade toilet fizzes in the commode to make things better fast.
3. Decorated Glasses
Pick up cheap tumblers, and give them a bit of color with this DIY. You'll love enjoying drinks in your own hand-dotted glasses. And with over 59K pins, we're hoping your having fun making them too.
2. Easy Prints
Over 91K pins prove that this DIY is one you really should try. Use regular printer paper to print your favorite square pictures and use for creating beautiful canvas art that look great on your wall.
1. Make Your Garbage Disposal Happy
Coming in first with over 276K pins, these garbage disposal refreshers do a fantastic job of busting up lurking smells while safely cleaning your garbage disposal. And you can tailor the scent by using lemon, lime, or even orange rind!