My Friend Stiffed Me at My Bridal Shower
Ask a Savvy Bride: My Friend Gave Me a Cheapo Gift!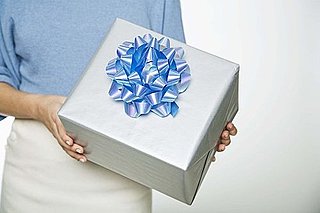 Wedding season can be stressful and full of conundrums and etiquette concerns. Share your advice for this bride-to-be and share your questions in the Ask Savvy group.
Dear Savvy,
A close friend of mine lives out of town and wasn't able to make it to my bridal shower, but she sent a gift. A while back after my engagement party, she made a comment that still doesn't sit well with me — she said I didn't have enough nice things on my registry. I feel very secure with what I've chosen so I ignored her, but when I opened my shower gift, I was completely taken aback — she gave me an accent pillow with an embroidered comment about sports that felt like a gag gift! To set the record straight, money is no object for this friend, and after her rude remarks and uncharacteristic behavior over the past few months, I can't help but feel slighted that she spent less than $20 on something so thoughtless! Am I overreacting?
Disgruntled Bride-to-Be
To see the Savvy Bride's advice,
.
The Savvy Bride says:
Well, under the circumstances, I don't blame you for feeling a little disappointed about her gift. Her comments about your registry were no doubt inappropriate, and she's certainly made herself heard by choosing to shop off the registry, so perhaps she was trying to take the gag gift approach? Unfortunately, in a situation like this, it's best if you keep your feelings to yourself (at least for now). Your frustration could come off the wrong way and from my viewpoint, it sounds like you're more upset about her lack of respect for your wedding day than you are about the amount of money spent.
One thing I've learned from being engaged and planning a wedding is some people show their true colors during this time. If she's not willing to support you, perhaps you should just take a step back and wait for the dust to settle until after you say I do. In the meantime, let's just hope she redeems herself with a nice wedding gift — something on your registry this time!
Ask anything budget-, etiquette-, or planning-related — well, almost anything — by posting your questions in the Ask Savvy group, and I'll find the right expert to help you out. If you are planning a wedding, already happily wed, or still looking for Mr. Right, start sharing your big day with our community. Don't forget to check the wedding content box on your post.