National Trust For Historic Preservation Releases 2010 Dozen Distinctive Destinations List
What Cities Belong on Your "Distinctive Destinations" List?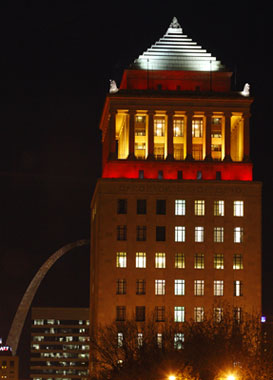 The National Trust For Historic Preservation just released their 2010 Dozen Distinctive Destinations list highlighting "cultural and recreational experiences different from those found at the typical vacation destination."
After browsing their picks, I realized that many of these places would fall into the budget-friendly travel category — they're not pricey, large metropolitan areas yet have special character, well-preserved traditions, and valuable histories. While it may require flying to smaller, regional airports to get super close, many would make a nice side trip from a traditional resort stay. I surely can name plenty of cute towns accessible as a day's drive (like Pescadero in Northern California) or even neighborhoods of bigger cities (like old-town Ybor City as part of Tampa, FL) that I'd consider worth the trip.
To see the National Trust's 12 nominees, and share your own "distinctive destinations" in the comments,
.

Cedar Falla, IA
St. Louis, MO
Marquette, MI
Fort Collins, CO
Provincetown, MA
Simsbury, CT
Rockland, ME
Chestnut Hill, PA
Huntsville, AL
The Crooked Road: Virginia's Heritage Music Trail, VA
Bastrop, TX
Sitka, AK
If you've been to any of these places, you can vote for your favorite but, otherwise, let me know which city or town gets your pick, even if it's not on this list.