Natural Ways to Whiten Laundry
6 Natural Ways to Whiten Your Wash Without Using Bleach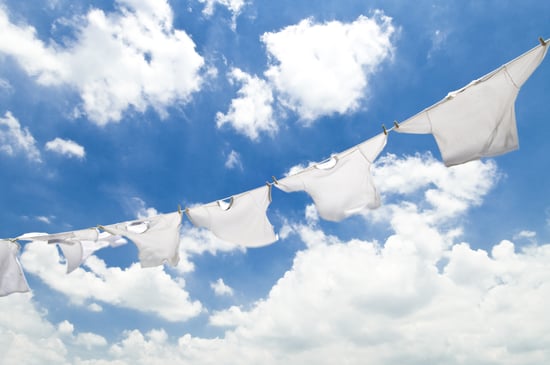 Have your white towels been looking a little dingy lately? You probably wanted to whiten them in the wash but are a little hesitant because of the potency of bleach. Here are some natural alternatives to bleaching your whites:
Lemons: Soak your whites in a warm lemon-water mixture for an hour before you wash.
Distilled white vinegar: Add a half cup of vinegar to your clothes in the washer to whiten and soften fabrics.
Sun: Hang your whites in the sun to naturally bleach them.
Borax: Add a half cup of borax, a natural laundry booster, to your wash for brighter whites.
Hydrogen peroxide: This oxidizer is a natural cleaning powerhouse and has many uses, including whitening your laundry. Add half a cup before washing.
Baking soda: Baking soda is commonly found in many products that whiten, such as whitening toothpaste. Add a half cup to your regular wash to whiten them.