In Need of Cubicle Cleanup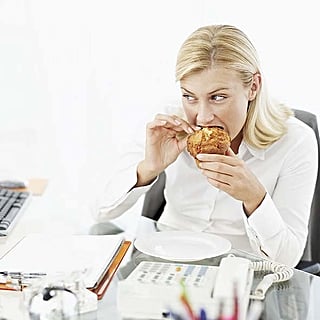 After coming across some frightening statistics on germs in an office cubicle, I could hardly stomach lunch at my desk before I launched a full-out assault on the filth lurking around my cube. Now, I'm passing the word along — it's time to scrub down your desk and make regular cleanings a part of your healthy office lifestyle. Remember, if you're eating, drinking, and sitting for hours on end in this space, you're picking up all the germs and carting them with you, home and back, day after day. Just to give you an idea of how dirty your desk space really is, University of Arizona microbiologist Charles Gerba, Ph.D. reports that the "typical desk—home to the rarely cleaned keyboard, mouse, and phone—carries 400 times more bacteria than the average toilet seat." Yuck.
If that's not enough to inspire some cube cleanup, get the breakdown on the germs sharing your office space when you read more.
Here it is — the nitty gritty on the germiest places in your office, courtesy of Marie Claire:
Keyboard: 719 germs per square inch
Mouse: 846
Handbag: 882
Desktop: 1270
Phone: 2180
Chair: 67,700