Obesity Costs a Woman Thousands of Dollars a Year 2010-09-28 14:30:57
Obesity Costs a Woman Thousands of Dollars a Year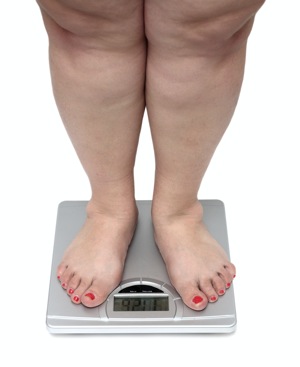 The low number a woman sees on her bank statement might reflect the high number she confronts when she steps on the scale.
Extra weight costs an obese woman an average of $4,879 per year, compared to the $2,646 an overweight man pays. Most of these losses come in the form of lower wages — obese women earn less than thinner women, according to new research, while male wages don't significantly vary based on weight. One expert guesses that society likely perceives obese women differently than obese men, leading to more workplace discrimination.
The double standard also translates to the bedroom. Another recent study found that obesity affects women's ability to get laid, while obese men don't have much trouble. But more than a male bias for thinness was behind the findings. The reason given: overweight women tend to suffer from depression and low self-esteem, making them less likely to put themselves out there.
Maybe there's hope (besides losing all the weight). Consider yet another study that videotaped men and women as they entered a room and introduced themselves. Viewers rated subjects on physical attractiveness, emotional expressiveness, and social skills. All three contributed to the person's likability, but physical attractiveness mattered least, suggesting personality can trump physical appearance.
Do you think confidence and charm are enough to overcome society's pricey bias against obesity?