Office Beauty Essentials
7 Beauty Essentials to Keep at the Office
Any working girl knows the importance of the looking and feeling her best, especially in the office. Often a little touch-up is needed midway through the day or heading into an important meeting. Keep these essentials tucked away in your desk drawer for quick, no-fuss makeup anytime!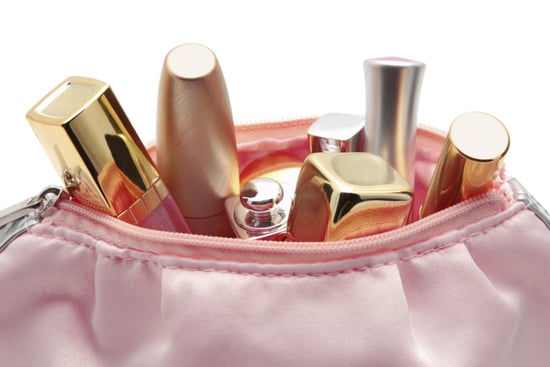 Tinted Balm: Tinted lip balm does double duty. Use it to add moisturize and shine to your lips while providing a pop of color. You can also dab a little on your cheeks before an office happy hour as a substitute for cream blush.
Mascara: Mascara is every girl's secret weapon! A few brushstrokes on your upper and lower lashes will make your eyes pop, helping you look refreshed going into that afternoon meeting.
Bobby Pins and Hair Ties: A good hair day often doesn't last all day. Have bobby pins ready to quickly change up your look (great for pesky bangs), or use a hair tie as a way to pull your hair out of your face in a sleek top knot or a low, professional ponytail.
Perfume: Pack a small bottle of your favorite scent or put those samples to good use by keeping a bottle of perfume in your desk makeup bag. A little spritz may be just what you need halfway through the workday or after that lunchtime trip to the gym.
Hair Serum: Tame unwanted frizz and fly-aways with a drop of serum. A small amount goes a long way and will keep your hair looking polished. It also acts as a substitute to a big can of hairspray to soothe curls and add a hint of shine.
Concealer: With a dab of concealer, no one will ever guess that you have a breakout . . . or were up all night working on that project. Use it to cover up dark circles and blemishes. It is also a substitute for foundation, smoothing areas of your skin where your foundation may have rubbed off over the course of the day.
Q-Tips: Q-Tips are the most inexpensive yet versatile beauty tool. Keep a few in your makeup bag to quickly clean up smudges and reapply makeup in a hurry without needing bulky brushes.
For office must haves beyond beauty, check out this list of desk essentials.