Online Travel Reviews
Writing a Bad Review Can Backfire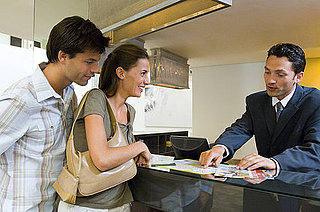 Many of you have written your fair share of bad reviews online, but do you really know what kind of implications there are? A couple found out the hard way when an enraged manager of a hotel in the UK kicked them out after accusing them of writing a bad review on TripAdvisor. The manager even called the cops on the recovering cancer patient and his wife and refused to pay the couple back.
Personally, I think bad reviews, as long as they are constructive and not defamatory, can be quite beneficial to businesses that are working on improving their services and customer satisfaction.
My friends and I have been contacted by business owners on Yelp looking to somehow "improve" those negative reviews we've written by offering free samples and services. I've never experienced anything close to the ordeal the couple went through, but I'm wondering if something similar has happened to you. Has a bad online review ever backfired on you?