Organizing Your Work and Home Life
Are You More Organized in Your Work Life Than Home Life?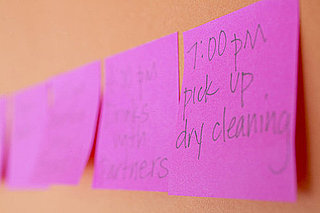 If you ignore my closet floor and top desk drawer at the office, I'm an organized gal. I calendar. I schedule. I put things away. I keep things neat and, for the most part, stay on top of things. I don't do it alone (trust me, it requires careful planning and productivity tools), but I think I've established a fair balance of personal and professional organization. Of course, it's not always possible to be completely streamlined, and when I'm off, I let my personal organization slide while I take care of business. What about you?