Our Economic Recovery Status
What's Your Take on Our Recovery Status?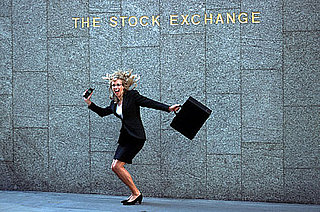 According to an optimistic piece in the New York Times, economic recovery is well within our sights, in fact, we may already be there. Still, there are some who aren't so quick to call the recession over and done with. Even President Obama recently referred to the recession in present tense. And others continue to cite stagnant unemployment and lagging real estate prices as an indicator that we're not quite out of the hole — and may not be for some time.
Still, there is a wave of optimism. Just this week Harvard's Jeffrey Frankel wrote, "The recession is over." Additionally, the month of March delivered unemployment stats that were somewhat of a "milestone," showing a gain in the first quarter of the year that marked the best performance since the Spring of '05. So, why the pessimism? Well, after a crash on Wall Street and an economic upset that no one saw coming, there's a hesitancy to get too excited too soon. But is it too soon? What's your take on our recovery — are we there yet or is it a longer road ahead?