POPSUGAR Smart Living on Twitter, Facebook, and Pinterest
Get Your Daily Dose of the Smartest Advice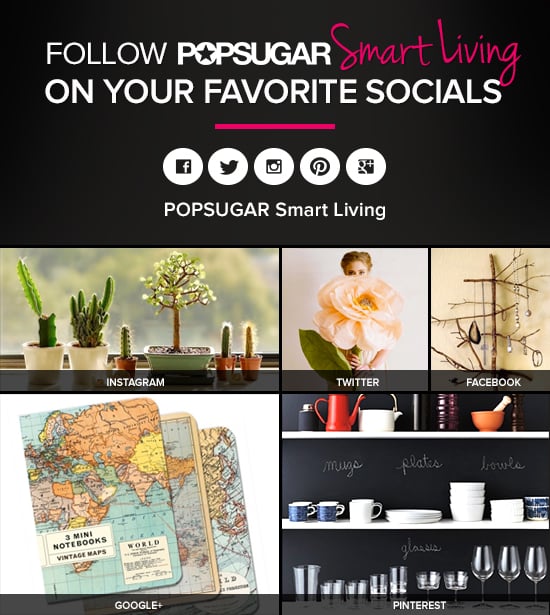 You already visit POPSUGAR Smart Living to get career and money advice, frugal tricks, and tips on how to live smart, but we share even more savvy tips on the web. See what else we're talking about on Facebook, Instagram, Twitter, Pinterest, and Google+ to help you live a more fulfilling and efficient life. See you there!
"Like" us on Facebook. Our page will keep you up to date with the latest money and career news, and will help your day go by just a little quicker.



Follow us on Twitter. Follow us for up-to-the-minute updates on career, money, and travel stories and online tidbits. And don't forget to tweet at us — we're always open to answering your burning questions!



We're on Instagram, too. Follow POPSUGAR Smart Living to see what DIY projects we're working on as well as photos that will help inspire you to organize and save money.



Pin with us. Join us on Pinterest, where we collect the neatest life-changing tips and tricks, as well as inspiring travel photos and motivational quotes. And don't forget, our DIY board is overflowing with countless ideas for your next project.



We're on Google+. Find out what's going on in the world of career and money as it happens when you add us to your circles.