Paper Bag Fall Wreath
Recycle Paper Bags Into a Pretty Fall Wreath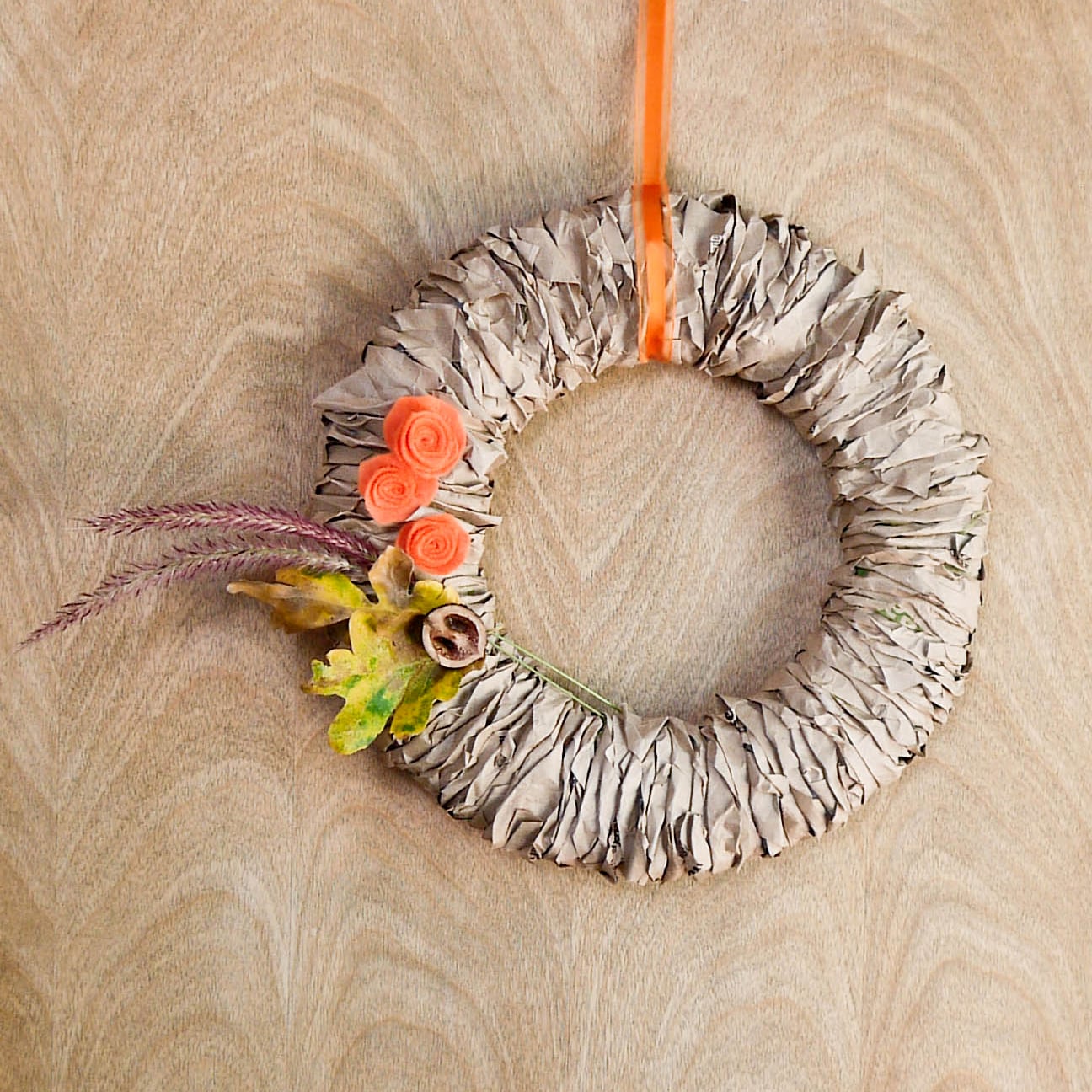 All you need are a few paper bags and a foam round for making this pretty Fall wreath that will look great on your front door. Adorn with a few acorns or an arrangement of silk flowers from the dollar store for an extra pop of color. You can make this DIY wreath last through the season by simply adding a pop of red or fresh pine tree clippings as Christmas approaches. It's in the bag with this basically free Fall wreath.
What You'll Need:
12-inch foam round
3 to 4 paper bags
Hot glue gun
Fall decorations
Directions:
Start by removing the handles from the paper bags and opening the bottoms so the bags lay flat on your work surface. Cut the sides to create big rectangles out of the paper bags.
Now cut around 1-inch strips and create a stack to use for creating the wreath. Start twisting the lengths to create the wrapping for the foam round.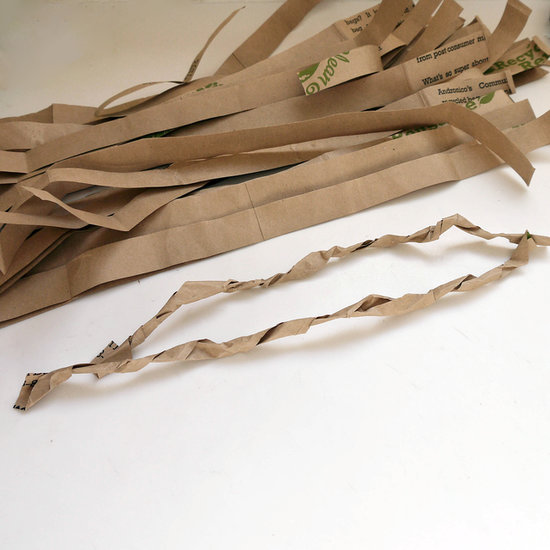 Heat up your hot glue gun and start adhering the paper bag twists to the foam round, wrapping them tightly to cover the foam.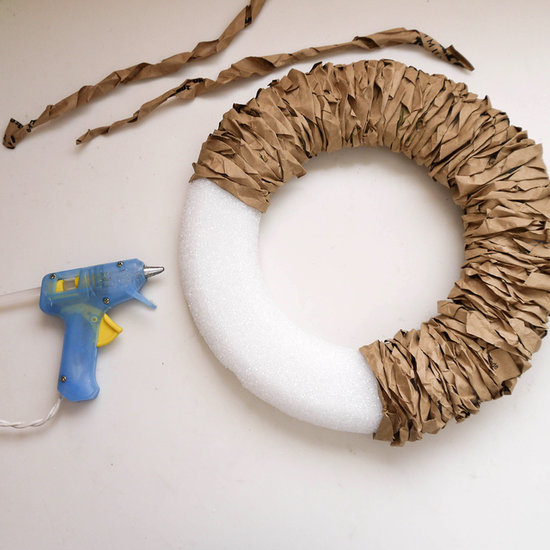 Once everything's covered, embellish with fauna or a few handmade felt flowers. Hang on your front door or in a special spot in your home for a pop of Fall!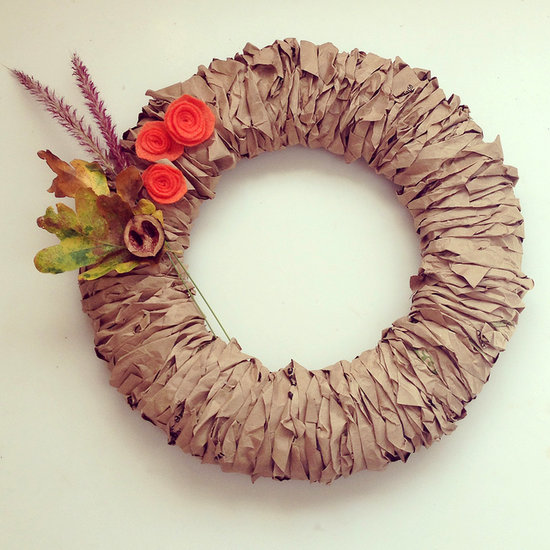 Image Source: POPSUGAR Photography / Sarah Lipoff