Permanent-Marker Coasters
DIY These Dreamy Watercolor Tile Coasters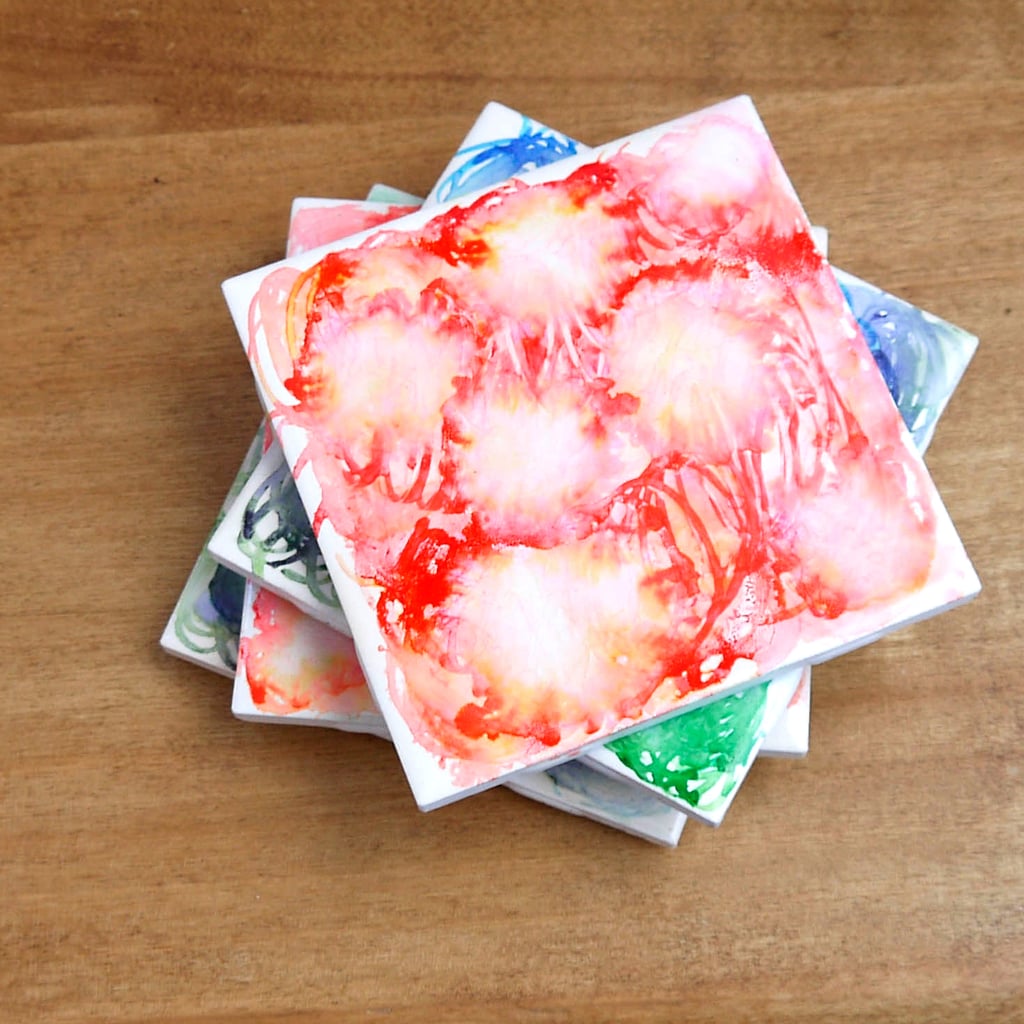 Need a quick gift or a pop of color to liven up your living room? These colorful coasters are so easy to pull off and only cost around $1 each. We saw this smart DIY and just had to make them ourselves. Head to the dollar store for permanent markers and floor-saver pads for finished tiles that look like they came from an art museum's gift shop.
Read on for the directions.
What You'll Need:
Glazed white square tiles
Floor-saver pads
Permanent markers
Newspaper
Rubbing alcohol
Eye dropper (optional)
Clear fixative
Directions:
Start by wiping the tiles clean and flipping over. Place a small floor-saver circle at each corner of the tiles so they won't scratch your work surface — and, once finished, your furniture. You can find plain white tiles at your local home supply store.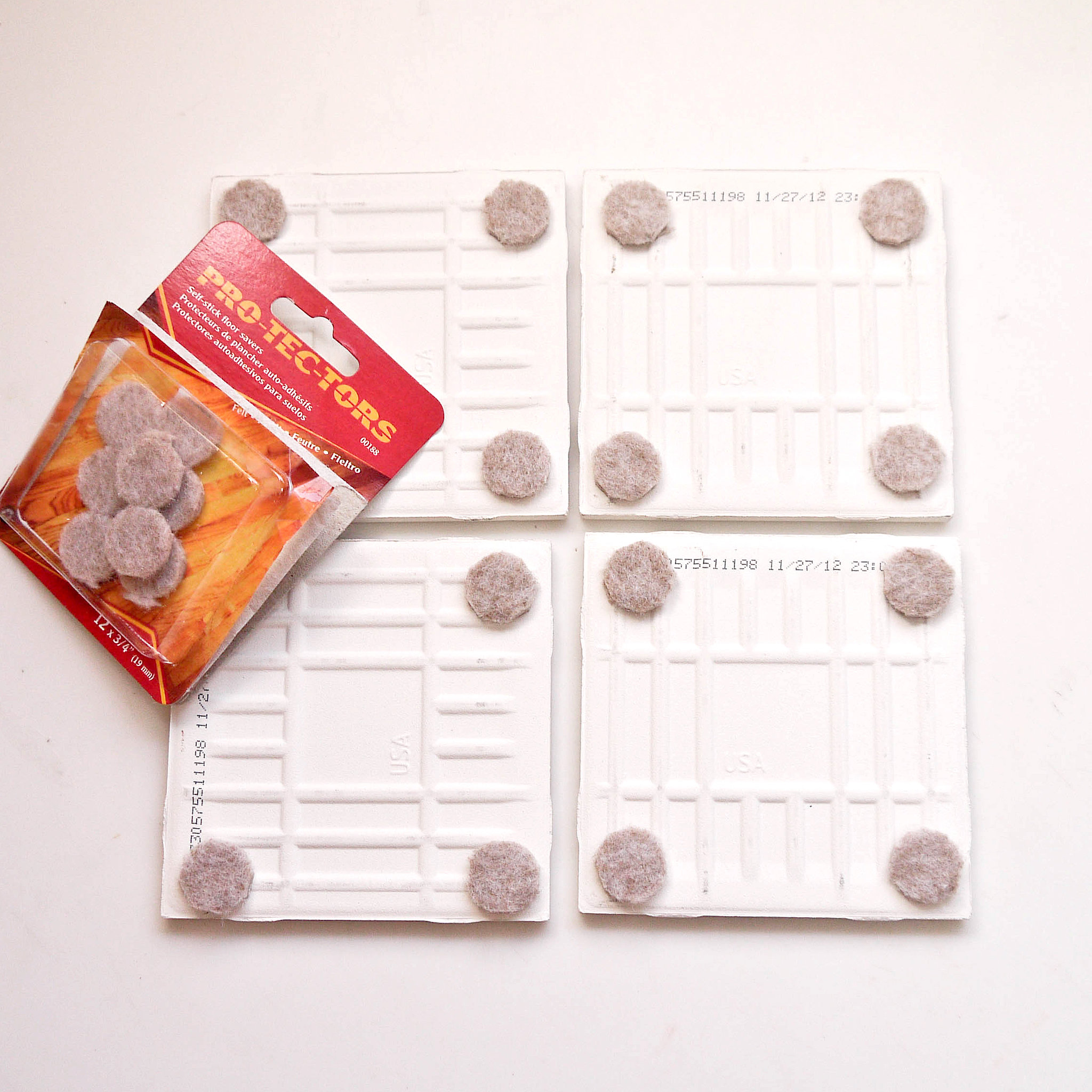 Now use permanent markers to scribble all over the tiles. You can use any color combinations you like, but take into consideration if they will blend together nicely. For pretty, cohesive tiles, stick with the same color group, such as warm colors (red, orange, yellow) or cool colors (blue, green, purple). You can create lines, scribbles, or patterns of color.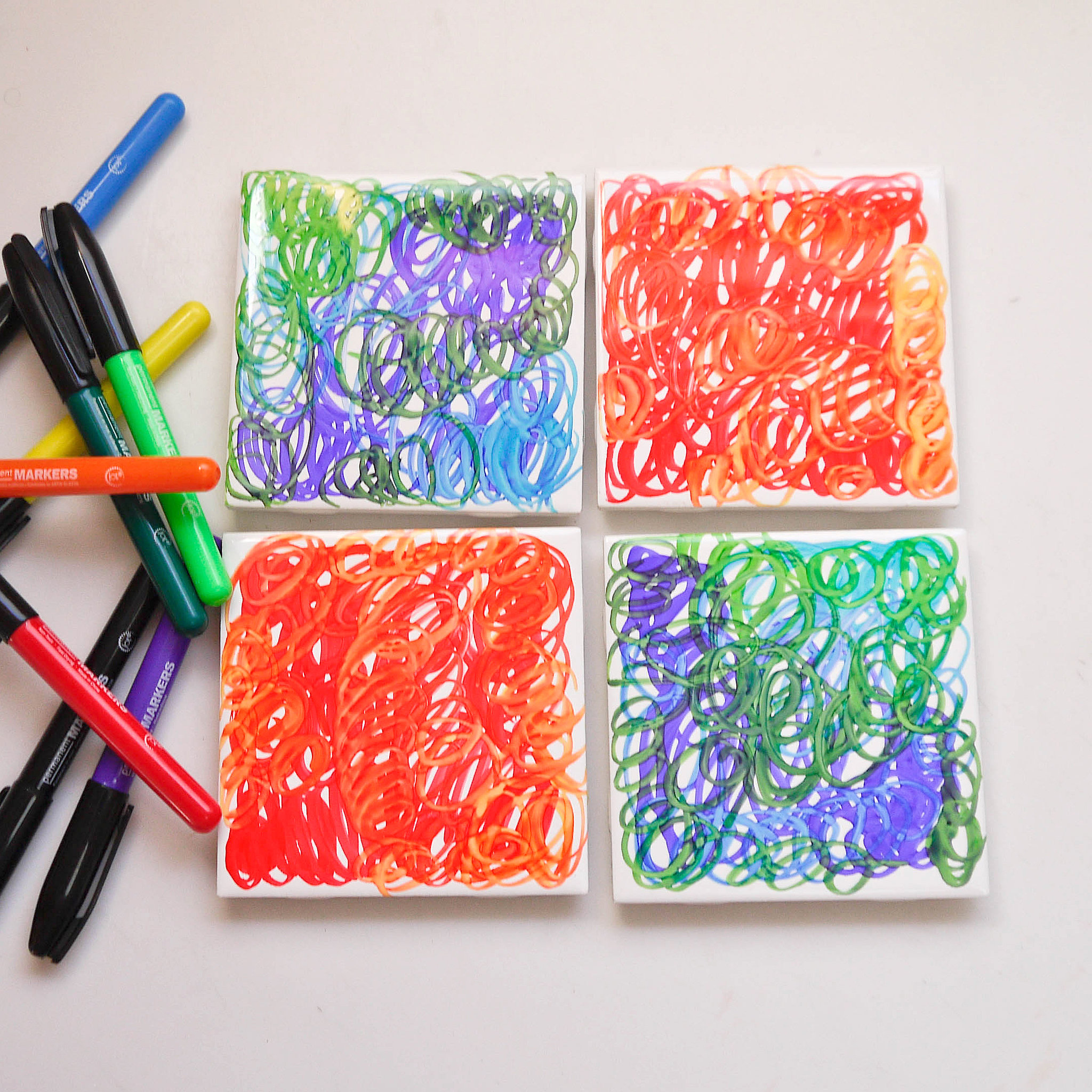 To make the blended coasters, place over newspaper, and drip rubbing alcohol over the tiles. You can use an eye dropper or a paintbrush for dripping, but try not to over coat the coaster or it will turn into a big mess! The alcohol breaks down the markers, creating a really neat design.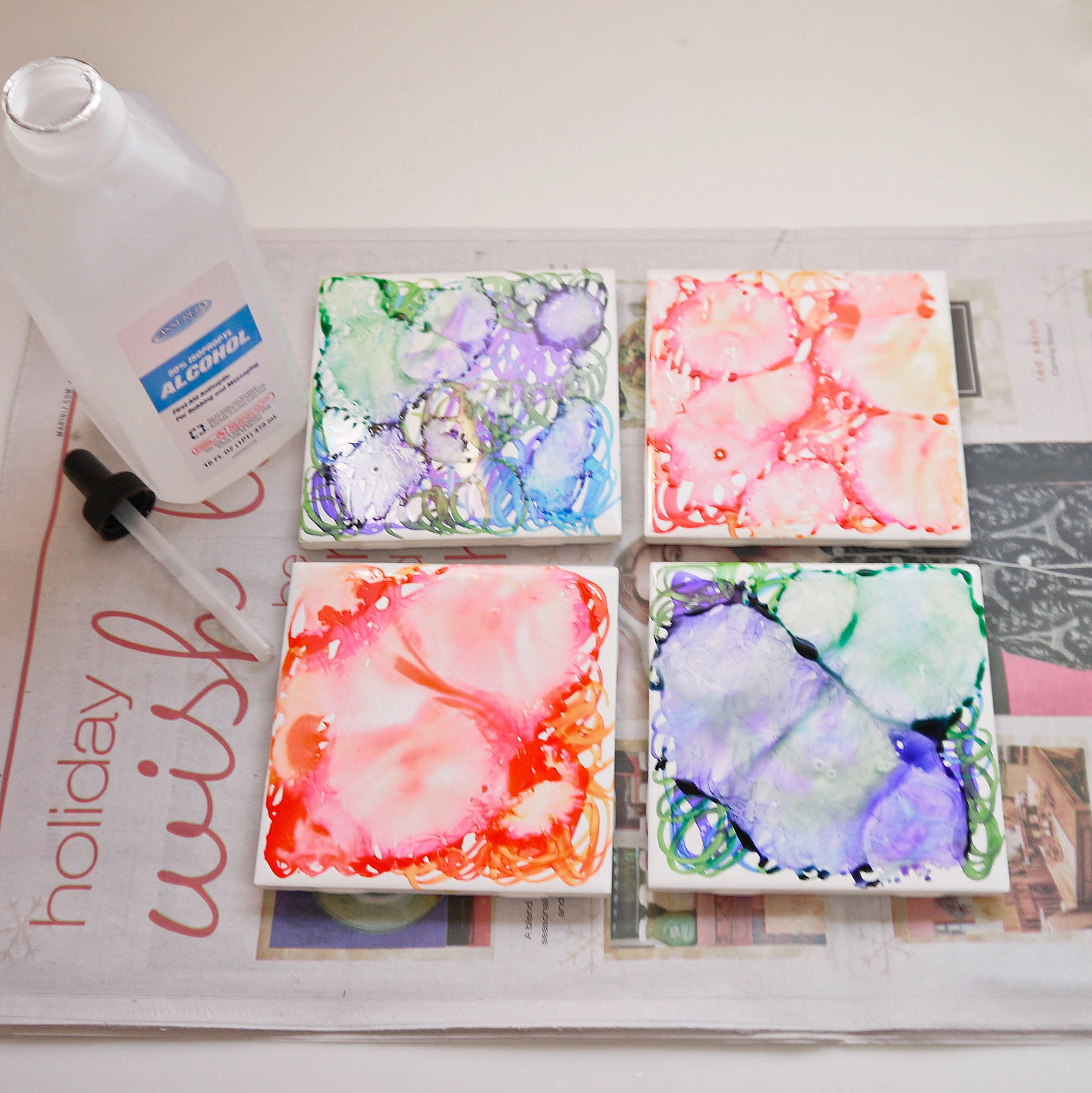 Once dry, give the coaster a spritz with clear spray fixative or clear spray paint. Your cool coasters are ready to use! Wrap with ribbon if gifting or toss around your living room for a fresh look.