Poll on Food and Fashion Spending
Your Two Cents: Do You Allocate More For Fashion or Food?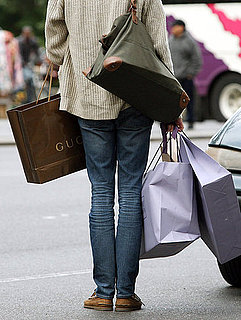 We're six days into the 40-day Savvy Savings Challenge, and spending is on my mind at all times. I've committed to give up unnecessary costs — most notably I won't be driving to work for convenience or clothes shopping — and subsequently taken serious stock of my mindless purchases. I'm a savvy saver by nature but am certainly not without my vices.
During Fashion Week you shared your 2010 shopping budgets, and the results were all over the map: 34 of SavvySugar readers plan to spend less than $500 on fashion this year, 17 percent less than $5,000, and five percent will likely dish out more than $5,000. Everyone else was in between. We named food and groceries the most overpriced expense of 2009, so I want to know how your grocery and food costs match up with your passion for fashion. Do you predict you'll spend more on food or fashion for 2010?