Power of Celebrity Endorsements
Which Famous Face Will Make You Buy?
Start Slideshow
ADVERTISEMENT ()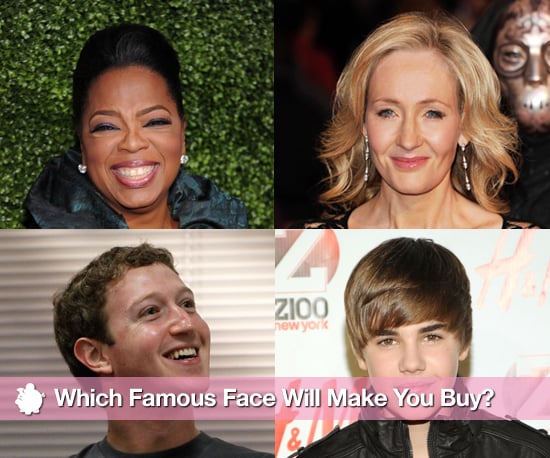 0
Which Famous Face Will Make You Buy?
The face of consumers is changing, and buyers today are more likely to be influenced by social media rather than celebrity endorsements, AdAge says. I'm not one to fall for a famous face, but I do have to admit that it's hard to resist the allure of Oprah's favorite things. Most SavvySugar readers say that it really depends on the product and the person, but now I'm wondering which celebrity has influence over your shopping decisions. A lot of the candidates on the slideshow don't usually endorse products, but let's just imagine that if they did, would it make you want to buy the item?