Presidents' Day Sales and Discounts
Presidents' Day Discounts Happening Now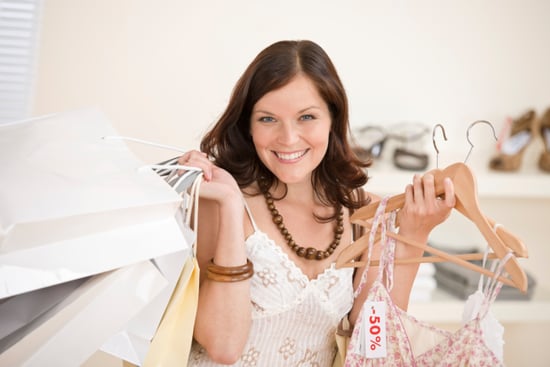 Presidents' Day is arguably one of the best shopping days of the year. In fact, data from Shop It to Me, a site that sends personalized sales alerts to shoppers, revealed that Presidents' Day online deals average better discounts than any other holiday. Here are a couple to look out for:
J.Crew: Free shipping and an extra 40 percent off final-sale items with the code STYLE40. Offer ends Feb. 18.
Urban Outfitters: Women's and men's apparel and home items on sale.
Tory Burch: 25 percent off orders of $400 or more with code WEEKEND; ends today.
Madewell: 30 percent off sale styles plus free shipping on all orders with code LOVEIT. Deal ends today.
Neiman Marcus 25 percent off sitewide; ends today.

Nordstrom

: 33 percent off shoes.
Forever 21: Up to 70 percent off select items.
Crate and Barrel: Free shipping with no minimum purchase for items bought online today. Up to 20 percent off beds and bedding.
Best Buy: Lots of deals on computers, TVs, and more. Deal ends today.
Bloomingdale's: 20 to 40 percent off a wide range of select items online and in-store. Deal ends today.
American Eagle: 25 percent off and free shipping on all online orders with the code 94369611. Deal ends today.
Loft: 30 percent off everything, excluding jeans, with code ENJOY30.
Ann Taylor: 40 percent off discounted items and 30 percent off select full-priced items with code SHOPCHIC.
Staples: Save up to 75 percent on laptops, software, printers, consumer electronics, and more. Deal ends tomorrow.
Read on for more.
Bath & Body Works: Buy three, get three free signature body care items. $1 shipping on orders above $25.
Lenovo: Up to 12 percent off ThinkPad laptops. Deal ends today. Up to 35 percent off home laptops and desktops; deal ends Feb. 22.
Banana Republic: 30 percent off online purchase with code BRSHOP30. Offer ends today.
Gap: 30 percent off online purchases with code GAPBRIGHT. 40 percent off select styles in-store.
Bluefly: Up to 85 percent off select items.
Calvin Klein: 40 percent off apparel and select accesories.
Express: 30 percent off every item. Deal ends today.
Victoria's Secret: 20 percent off a single item with code SHOP20. Valid until today.
Sears: Up to 60 percent off in-store and online.
Macy's: 10 to 15 percent off online sale items with the code PRES. Get an extra 25 percent off clearance items. Here's the in-store coupon. Deal ends today.