Prevent Craft Materials From Turning Into Junk
Upcycling Must-Do: Turn Your Clutter Into Ready-to-Use Materials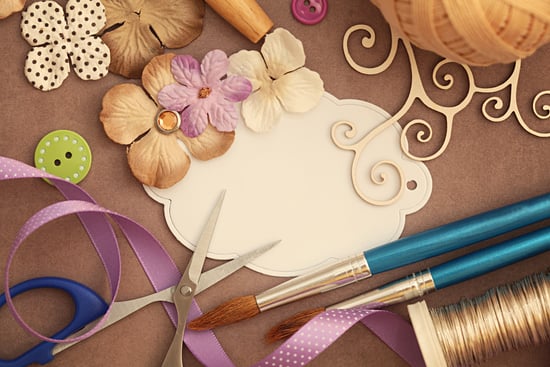 We recently shared with you a massive list of over 100 suggested items to throw away. Some people gave feedback that many of these items can be reused in craft projects and should not be trashed. We heartily agree with that and only advise people to throw these items away if they can't be reused, sold, or donated.
However, repeatedly telling yourself that you'll save the item for later can be a slippery slope. You may end up stockpiling items just because of the possibility that you could use it in a craft project. To avoid the buildup of clutter, take the items that you want to upcycle, prep them, and then find a place for them in your craft space. The key here is separating these items from your regular, in-use stuff and placing them in the same spot you store your craft materials. That way these items won't be your excuse to collect clutter all over your house.
For example, if you want to reuse old clothes, cut them up into swatches and stash them in your craft corner. If you're going to use pages of an old book, tear them up so they'll be ready to go when you need them. As for little knickknacks, store them in a small bowl or even a folder. Here are more ideas on how to store your craft materials.