Productivity Tips and Tricks
Guides to Greatness: 30 Productivity Tips You Should Master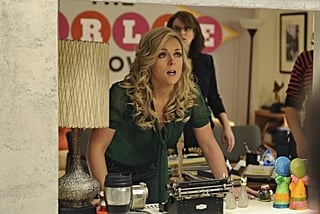 Bring your A-game! Perfecting productivity tactics and exerting extra effort are key to making you an indispensable team member, but it requires careful planning. Check out these tips and guides to increasing your personal and professional effectiveness and output.


5 Little Ways to Freshen Up Your Morning Routine — Heading back to work can feel like a drag, but dragging your feet isn't likely to help kick start your day, and lagging behind can leave you with a mountain of to-dos by the time to call it quits. So, let's start the morning off right.
6 Simple Tips to Boost Creativity and Kick-Start Your Career (and Your Week!) — Though I've never loved the expression, there is some truth to it — there is, in fact, more than one way to skin a cat. It may seem irrelevant in an office job where it seems there's a procedure or a rule book for every task, but thinking outside the box may just be your ticket to getting noticed and working your way up — even in this economy.
Keep on reading for more tips.
5 Ways to Make Every Morning More Productive — You may not wake up singing "Good Day Sunshine!" every morning, but that doesn't mean you have to slug through a slow morning routine. Careful planning and self-motivation tactics can help you wake up on the right side of the bed and streamline your daily productivity, to-do list annihilation, and a better morning in the office.
5 Ways to Be More Productive at Work — Thirty-five percent — that's how much productive work the average woman does in an eight-hour day! Here are some tips for increasing that number.
9 Ways to Save Time and Be More Productive — Truth be told there aren't always enough hours in the day to complete your tasks. I have put together a list of some of the most basic tips that will help you save a few minutes here and there and encourage you to keep up your momentum through the day so your stress meter doesn't skyrocket at five.