Productivity Tips For Work
Tips to Becoming a Productivity Superstar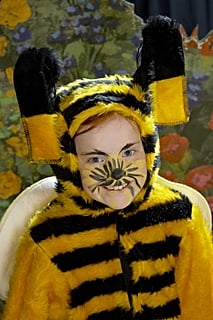 When Summer eases into Fall, those sudden weather changes can make you sluggish at work. Follow this guide to amp up your productivity and become a superstar worker bee!
Brainstorm in the shower — Singing in the shower is so old news, brainstorming is what you should really be doing. I get some of my best ideas when I'm washing up!
5 little ways to freshen up your morning routine — Sometimes it's hard to get out of bed and drag yourself to work. Forcing yourself to go to work isn't the best way to start your day, so start the day off right with these great morning tips.
Keep on reading for more tips.
Conquer that monster to-do list — Get those tasks out of the way so you won't feel them weighing you down. There's nothing like the feeling of success when you cross that final to-do off your monster list!
9 ways to save time and be more productive — Don't you wish there were more hours in a day? Since we can't exactly turn back time, here are some quick and easy ways to save some minutes so that you'll be able to get through the day without feeling rushed.
Change up your scenery — The same pots of plants and white walls can make you feel dreary. So why not get off your butt and move around to energize yourself and get you back into work mode pronto!