Pros and Cons of Working in Cafes
Do You Work in Cafés?
No matter how much you love your job, sitting at a desk all day can get pretty tedious. I try to compensate by taking lots of breaks and doing stretches, but when I need a change of scenery, I pack up my laptop and trek down to one of my local cafes.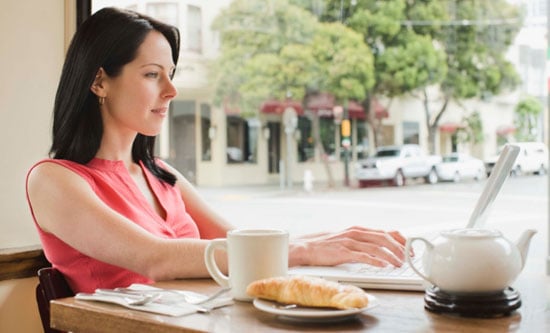 The WiFi isn't free there like a certain coffee giant's will be soon, but all they ask for is $1 when you buy your coffee. And it's a very pleasant work environment; everyone else there is working or studying too, so I don't feel like I'm ruining someone's social hour by clacking away on my keyboard, and I'm also not disturbed by tons of chatter around me.
I know some people, though, who find working in cafés too distracting, and others who think laptops have no place in coffeehouses. Which camp do you belong in? Do you ever take your work to a café?